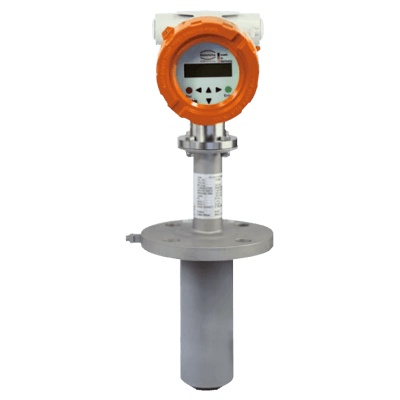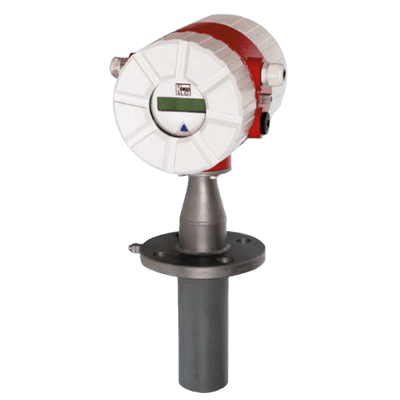 Images are representations only.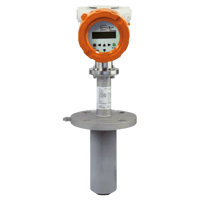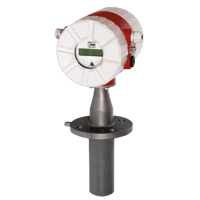 An electrically conductive medium induces a voltage while flowing through an arranged magnetic field in accordance to the Faraday's induction law. The electrode currency is proportional to the flow velocity and therewith to the volume flow.

The PIT-Sensor is available with integral or remote mount transmitter. A retracting device for mounting and dismounting under process conditions is available.

The magnetic-inductive PIT flow velocity sensor is used to measure or monitor the volume flow of liquids, slurries, pastes and other electrically conductive media while minimizing pressure drop.

Pressure, temperature, density and viscosity do not affect the volume measurements. Portions of solid particles and small gas pockets should be avoided.
Features
Wide Variety of Wetted Materials
Electrodes in Hastelloy®, Tantalum, Platinum and Other Materials Available
Retracting Device for use Under Process Conditions
Specifications
Accuracy
± 0.5 % Adjusted Full Scale
± 1.5 % of Reading
Ambient Temperature Range
-40° to 60° C (-40° to 140° F)
Approvals & Certifications
Flange Size - 1-1/2" (DN 40)
Flange Size - 2" (DN 50)
2" (DN 50) - 150# (ASME B16.5-2003)
2" (DN 50) - PN 40
Flange Size - 2-1/2" (DN 65)
Flange Size - 3" (DN 80)
3" (DN 80) - 150# (ASME B16.5-2003)
3" (DN 80) - PN 40
Mounting
Integral Mounting
Remote Mounting
Nominal Pressure
psi: 232 to 928 (kPa: 1,600 to 6,400, bar: 16 to 64)
Process Temperature
-40° to 100° C (-40° to 212° F)
Repeatability
± 0.25 % Adjusted Full Scale
± 0.75 % of Reading
Sensor / Probe Material
Hastelloy
PFA
Platinum
PTFE
Stainless Steel
Tantalum
Supply Voltage
115 Vac
24 Vac/dc
250 Vac