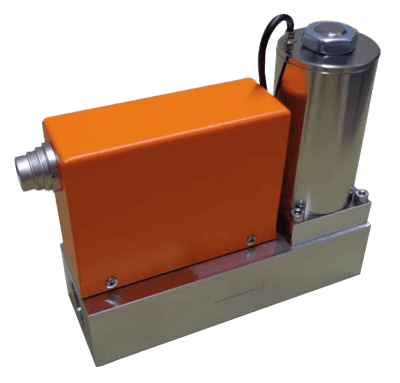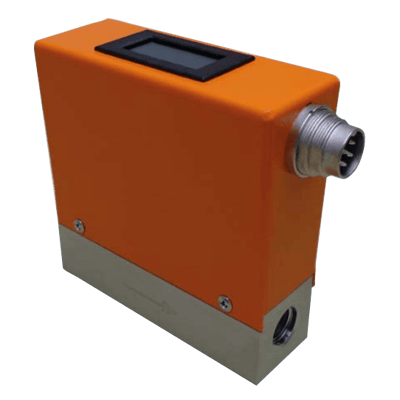 Images are representations only.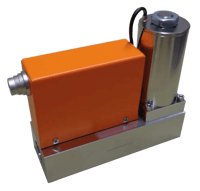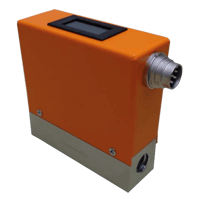 The new KOBOLD model DMW direct mass flow meter has been specially designed for use in gas measuring technology. An inexpensive Analog output is fitted.

The model DMW is available in three versions: with or without integrated 3 ½-digit LCD display or with a 8-digit counter. The direct stream procedure is ideally suited for measurements from 0,5 NL/Min (max.) up to 6000 Nl/min air (model: DMW-B*786). In case of small flow rates the measurements are taken with a bypass-system (DMW-A/C).

In contrast with most volumetric flow meters the mass flow meter DMW has no moving parts, and no temperature or pressure correction is required.

The meter may be installed in any position and the pressure loss is negligible. The simple mechanical construction ensures the highest degree of reliability when used with aggressive gases, and under tough industrial service conditions.
Specifications
Accuracy
± 3 % of Full Scale Including Non-Linearity
Applications
Burner Controller
Gas Indication Panels
Laboratories & Research
Mechanical Engineering
Monitoring of Gases
Nitrogen/Oxygen Generators
Semiconductor Industry
Varnishing Facility & Coating Facility
BSP Connection
G 1" Female
G 1/2" Female
G 1/4" Female
Display
3-1/2" Digits LCD - Flow Rate
8-Digit LCD - Counter
Electrical Connectors
Round Pin Plug / Opposite Plug
Flow Rate
0.005 to 6,000 NL/minute - Air
Input
0-5 Vdc
250 mA - Maximum
4-20 mA
75 mA - Maximum
Maximum System Pressure
psi: 145 (bar: 10, kPa: 1,000)
Mounting Position
Any, Flow Rate in Arrow Direction
Power Requirement
15 Vdc ± 10 %
24 Vdc ± 10 %
Temperature Effect
± 0.3  % of Actual Value /  °C (Air)
± 0.3 % of Actual Value/°C - Air
Temperature Range
0° to 50° C (32° to 120° F)
50° C (122° F) - Maximum
Update Time
30 minutes for Optimal Accuracy - PreHeating Time
30 seconds for Accurcy ± 4 % of Full Scale - PreHeating Time