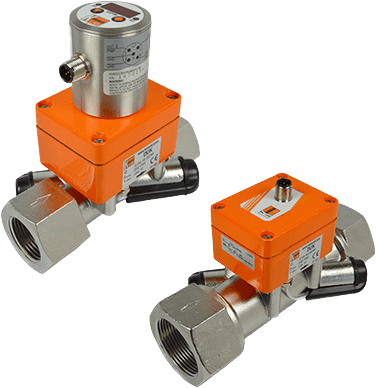 Images are representations only.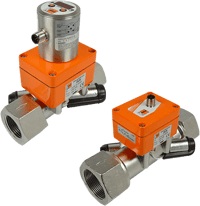 KOBOLD DUK inline ultrasonic flow meters measure, monitor, and provide batching for low viscosity water-based liquids.

Because the DUK does not require conductive media for the flow meter to operate properly, it is an ideal candidate for applications requiring an inline installation where the media is not sufficiently conductive enough for use with a magnetic flow meter.

Like magnetic flow meters, the DUK also features a principle of measurement that does not require moving parts or any mechanical elements for flow rate measurement, delivering a long service life, minimal maintenance, and high accuracy.

The DUK offers an exceptionally high turndown ratio in comparison to other options in the market.

This makes it uniquely suited for applications where the process variables produce a widely fluctuating flow rate as many flow meters are not capable of providing consistent and reliable high accuracies across a wide range of flow rates.

DUK Ultrasonic Flow Meters operate by the principle of run-time or transit time difference. Ultrasonic waves in the media are influenced by the rate of flow.

It features two sensors mounted opposite one another in the pipeline, which function simultaneously as transmitter and receiver of ultrasonic signals.

If no flow is present, the run-times of both signals are identical. If the media is flowing, the run-time of the signal against the flow will be longer than the signal with the flow.

This run-time difference, determined by the DUK's microprocessor, is proportional to the flow rate.
Features
Suitable for Water and Many Low Viscosity, Water-based Liquids with Max. 1% Solids
High Turndown Ratio of 250 to 1
Very Small Pressure Loss
Highly Repeatable
Measurement Independent of Density and Temperature Changes
Top Seller
Specifications
Measuring Ranges
0.02-5 GPM to 0.6-160 GPM
Accuracy
± 0.7 % of Rate and ± 0.7 % Full Scale
Fittings
1/2" to 3" NPT or G Thread
Material
Brass
316 Stainless Steel