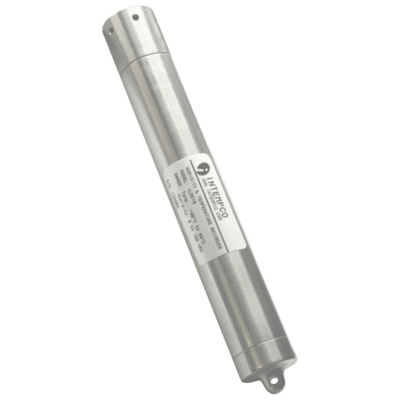 Images are representations only.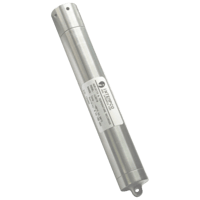 Intempco's IDL01 is a combined temperature and humidity data logger. This rugged and easy to use logger can record up to 32,000 temperature and humidity measurements.

Its integrated real time clock ensures that all measurements are date and time stamped.

Thanks to its long lasting lithium battery, the IDL01 has a 2-year autonomy when set at a one minute sampling rate.

In addition, information is stored in non-volatile memory, which ensures the integrity of the data in the event of a discharged or mal-functioning battery.

This stand alone unit is ideal anywhere critical validation or mapping is required. Data download between the data logger and a computer is done via the optional high speed communication module and software.

The included software allows the configuration and data download in ASCII format.
Features
Records temperature and relative humidity
All stainless steel 316 construction
Programmable start time and duration
Easily export data to Excel spreadsheets
Encrypted electronic reports available with optional software
21 CFR part 11 compliant with optional software
Specifications
Accuracy
Humidity: ± 2 % Relative Humidity over 10 to 90 % Relative Humidity at 25° C (77° F)
Temperature: ± 0.25° C (0.45° F) over -20° to 50° C (-4° to 122° F)
Temperature: ± 0.5° C (0.9° F) Below -20° C (-4° F) & above 50° C (122° F)
Time: ± 1 Minute/Month at 20° C (68° F)
Calibration
Digital Calibration through Software
Capacity
Data Sample: 32,000 10-bit
Communication
Baud Rate: 19,200 bit/sec
RS-232
Humidity
0 to 100 % Relative Humidity, Non-Condensing
Interval Time
Reading Interval: Selectable from 2 seconds to 12 Hours
Operating Temperature
-40° to 80° C (-40° to 176° F)
Power Requirement
3.6 V Lithium Battery Included 2-Years Autonomy at 1 Minute Sampling Rate
Resolution
Humidity: 0.1 % Relative Humidity
Temperature: 0.1° C (0.18° F)
RTD Type
Temperature Sensor: Pt100
Sensor, Probe Type
Humidity Sensor: Capacitive Thin-film Polymer RH Sensor
Temperaure Sensor: RTD
Storage Temperature
-40° to 80° C (-40° to 176° F)
Temperature Range
-40° to 80° C (-40° to 176° F)
Critical Validation Applications
Food Preparation & Processing
HVAC & Environmental Studies
Ideal for Mapping Storage Rooms, Cold Rooms, Warehouses