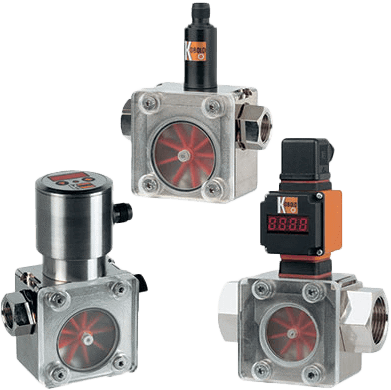 Images are representations only.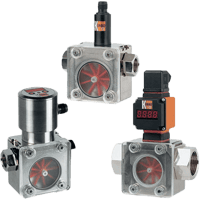 The KOBOLD DRH paddle-wheel flow sensor offers a variety of seven material combinations, enabling it to withstand a very wide range of water-like, low-viscosity liquids or aggressive chemical solutions.

The DRH is a compact liquid flow sensor that employs permanent magnets embedded in a rotating paddle wheel. A Hall-effect sensor detects the magnet passing and provides an output proportional to flow rate.

The DRH can be supplied with a frequency output, 4-20 mA output or a versatile compact electronics package providing an LED display, 4-20mA output or programmable setpoint switches.

The compact size, variety of material combinations and economical price make the KOBOLD DRH the perfect flow sensor for industrial or OEM applications with maximum pressures up to 580 PSIG.
Features
Compact Size
Seven Material Combinations
Frequency, 4-20 mA Analog, or Optional Digital Flowrate Indicators
Operating Pressures to 580 PSIG
Made in the USA
Quick Delivery
Specifications
Measuring Range
0.05-0.2 GPM to 0.66-13.2 GPM
Body Materials
Ni-Plated Brass
POM
PVDF
316 Stainless Steel
Outputs Available
Pulse Frequency
4-20 mA Analog
Transistor Switches