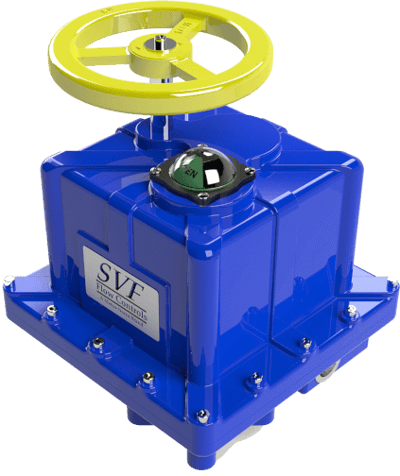 Images are representations only.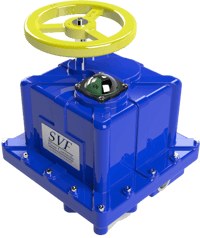 "E" Series Actuators are geared motors that provide rotary output (torque) to power all types of rotary valves (ball, plug and butterfly valves as well as dampers and diverters).

Output is achieved through the application of a supply voltage (AC or DC).

Rotary action is controlled through two limit switches (one for "OPEN" and one for "CLOSED") located in the unit and in con-junction with two cams.

Precise setting of either position is achieved by adjusting the cam to activate the switch at exactly the desired point in the rotary cycle.

The power wiring procedure is indicated on the wiring diagram supplied with each unit.
Features
Heavy duty, fully enclosed high performance motor rated for On/Off & modulating service
Corrosion protection with thermally bonded polyester coating
Operating speeds and output torque generated through a permanently lubricated gear train
All motors feature integral thermal overload protection
Designed for operation in temperatures from -40°F to 150°F
All models feature a manual override, ISO mounting pad and are wired for light indication
Available in NEMA 4, NEMA 4X and NEMA 7 (Hazardous Area Locations)
Specifications
Material of Construction
Housing: Cast Aluminum
Coating: Thermally Bonded Polyester Coating
Gearing: Hardened Steel (Permanently Lubricated)
Output Shaft: Carbon Steel
Cover Bolts: Stainless Steel
Torque
100 - 11,520 in-lbf (11 - 1302 Nm)