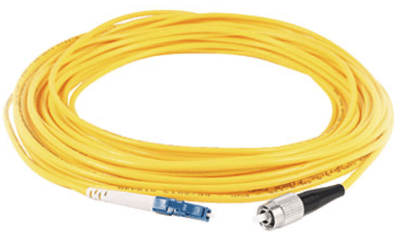 Images are representations only.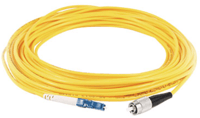 The FOS10 series Fiber Optic Sensors are a complete solution for most industrial temperature monitoring and indicating applications.

They are based on fiber Bragg grating (FBG) technology, specially designed to make fiber handling easy and sensor installation quick and repeatable.

These sensors have optimum accuracy and performance. FOS10 is offered with three packaging options that are very similar to conventional RTDs, and Thermocouples.

The FOS10 can be an ideal and easy replacement for most conventional temperature sensors.
Features
Small sized and lightweight
Easy and fast installations
Excellent reliability and long term stability
Intrinsically safe design
Excellent mechanical and chemical resistance
High sensitivity and accuracy
Large scale usage possible
Zero power and immunity to EMI/RFI
Ideal & cost efficient replacement for conventional temperature sensing
Specifications
Enclosure Finish
Recoating: Acrylate
Recoating: Polyamide
Length
FBG Length: 0.08 to 0.6" (2 to 15 mm)
Pigtail Length: 3.3 feet (1 metre) / Customized Length
Operating Temperature
Polyamide Fiber: -40° to 300° C (-40° to 572° F)
SMF-28 Fiber: -5° to 80° C (23° to 176° F)
Proof Pressure
> psi: 100,000 (MPa: 689.5, bar: 6,895)
Resolution
Interpolation: 0.05° C
Native: 1° C
Storage Temperature
Polyamide Fiber: -40° to 300° C (-40° to 572° F)
SMF-28 Fiber: -5° to 80° C (23° to 176° F)
Temperature Range
Polyimide Fiber: -40° to 300° C (-40° to 550° F)
Concrete Structures such as Bridges, High-rise Buildings
Electric Generators
Tunnels: Underwater, Road, Canal, or Metro Tunnels
Onshore and Offshore Sites in Gas & Oil Industry
Observing Temperatures in Flow Lines and Reservoirs
Cold and Hot Spots in Facilities