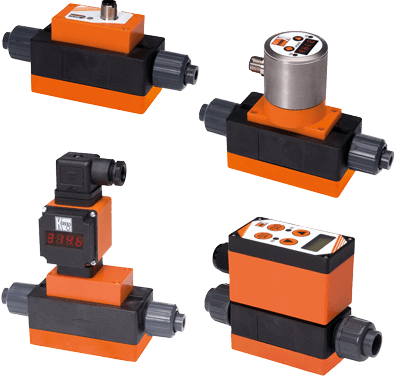 Images are representations only.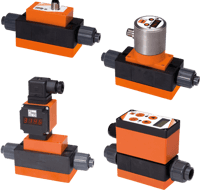 The KOBOLD MIK All-plastic Magnetic Flow Meter offers reliability and low-pressure loss at an economical price.

The all-plastic build, available in a wide variety of material combinations, enable it to be the ideal solution for a wide variety of difficult media such as chemicals, acids, aggressive and salty solutions.

It, of course, is also ideal for use with water with sufficient conductivity.

It features an all-solid state build and has no moving parts to wear out which reduces maintenance and increases the overall service life.

It is also capable of measuring viscous and dirty liquids with a minimal accuracy degradation.

The MIK is in use around the globe in a wide variety of applications and is a trusted industry standard for low-cost magnetic flow meters.

A variety of materials for the flow body, electrodes, and seals are available to customize the MIK for your exact application needs.

A variety of fitting styles and materials are also available like PVC, PVDF, polypropylene and stainless steel.
Features
For Use With a Wide Variety of Conductive Liquids, Acids and Caustics
Magneto-Inductive Technology with No Moving Parts
Electronics Packages Include Frequency or Current Outputs, Adjustable Switches and Integral Totalizers or Batch Controller
G or NPT Threaded, Socket, and Hose Connections
Economically Priced
Made in the USA
Top Seller
Specifications
Available Ranges
0.18-7.8 GPH to 9-180 GPM
Maximum Pressure Drop
3.6 psi @ 100 % Rated Flow
Maximum Viscosity
20 cSt for ranges U0 to U8, 70 cSt for ranges UA to UH