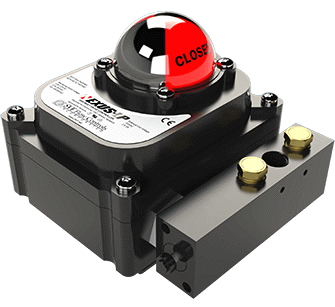 Images are representations only.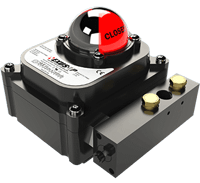 NEXUS-LP™ is a discrete valve controller providing an optimized solution for on/off valve control & position sensing for the process industries.

Equipped with a low watt miniature pilot valve and position switches or sensors, the NEXUS-LP™ helps plants, platforms, and pipelines improve productivity and increase safety in the harshest environments and toughest applications.
Features
Integrated Solution (switches, sensors, pilot and spool valve in a single platform)
NEMA 4/4X, IP67 certified
Suitable for use on rotary applications for double acting or spring return actuators
NAMUR and ISO 5211 adjustable bracket mounting
5/2 Aluminum spool valve, anodized and polyester coated
2 x ½" NPT conduit entries
Single pilot actuated, with manual operator (Cv=1.4)
Specifications
Enclosure
NEMA 4/4X, IP67 Certified
Temperature Rating
-4° F ~ +185° F (-20° C ~ +85° C)
Working Pressure
40 psi ~ 120 psi (2.8 bar ~ 8 bar)
Materials of Construction
Die Cast Aluminum
Stainless Steel
Polycarbonate
ABS
Buna "N"
Copper Alloy
Carbon Steel