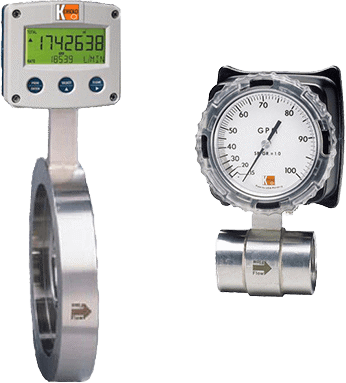 Images are representations only.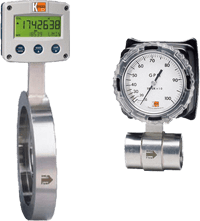 KOBOLD RCM differential pressure orifice flow meters are designed for industrial flow monitoring and measurement of compatible liquids and gases with a low to medium viscosity and a low solids content. They are also suitable for some steam measurement applications.

The RCM features a rugged and compact metal construction with no moving parts to wear out. This delivers a longer service life, higher reliability, and much less maintenance.

In liquid applications of 6 GPM and higher, pulsation snubbers are incorporated into the connecting pressure passages to produce smooth flow meter operation independent of pipeline turbulence, which ensures the retention of high accuracy for applications with a more challenging flow profile.

The RCM delivers a capable and well-rounded device with high accuracy, a small size, low cost, minimal maintenance, and an increased resistance to accidental damage.

It is optionally available with a 4–20 mA analog current output for interfacing with remote displays and controllers.

Limit switches are also available to provide high and low limit signals. In addition, a 0–1000 Hz frequency output is available to drive frequency-based controllers and counters.
Features
Compact Design
Easy to Install
For Horizontal or Vertical Pipes
Simple & Rugged Construction
Accuracy of ± 3 % Full Scale
Rangeability of 6 to 1
Flow Rates up to 3000 GPM for Liquid or 20000 SCFM for Gas
Low Pressure Drop
Optional Alarms and Output Signals
Specifications
Measuring Ranges
0.3-2.0 GPH to 400-3000 GPM
1.5-10 SCFH to 3000-20000 SCFM
Fittings
1/4" to 3" NPT Thread
1/2" to 8" Wafer
Body Material
Bronze
Monel
Stainless Steel
Media Temperature
-30° F to 212° F
High-Temp Design: -80° F to 350° F
Maximum Pressure
180 psig
High Pressure Design: 400 psig