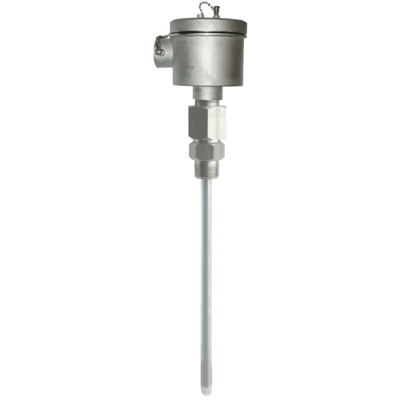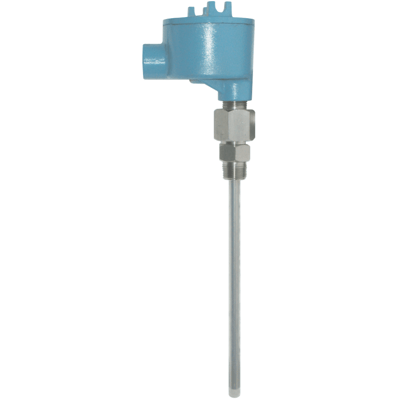 Images are representations only.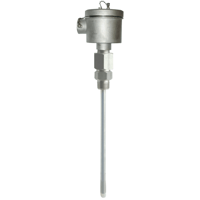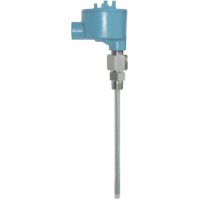 INTEMPCO LSA01-DT is a highly reliable microprocessor based ON/OFF RF Capacitance level switch with up to 2 independently adjustable non-interacting set points.

It may be used in liquids and dry bulk solids in metal tanks. In non-metallic tanks, a grounding rod needs to be installed.

The LSA01-DT system consists of signal transmitter mounted in an enclosure, a mounting fitting and a rigid probe of up to 20 feet (6,096 mm) long.

Probe material is SS316, supplied bare or PFA Teflon jacketed.

DIN Rail Remote Module features an adjustable time delay, field selectable Failsafe operation, 2 DPDT output relays, LED status indication, and a simple push button calibration.

It can be installed up to 300 meters (1,000 feet) away from the process where calibration is performed.
Features
RF capacitance adjustable dual-point level switch
Detecting independent non-interactive dual-points, detecting a single point, tip sensitive or at any point along the probe, high and/or low level
Detecting level of liquids, powder bulk solids, slurries or foam
Detecting the level of any material with dielectric constant greater than 1.5
Disregards effects of product build-up on the probe
Power supply 12-36 Vdc, 100 mA at 24 Vdc - 240 mW maximum
Field selectable Failsafe modes
Micro-processor based electronics mounted in remote DIN rail enclosure, up to 300 meters (1,000 feet)
Adjustable time delay for output
Status indication LEDs
Pump control of one relay
Many probe options and materials
Standard fitting 3/4" NPT, special fittings or Flange
NEMA rated aluminum, stainless, PVC or explosion proof enclosure
Heavy duty industrial design
Specifications
Accuracy
± 0.1" (2 mm) for Constant Dielectric
Ambient Temperature Range
-40° to 70° C (-40° to 158° F)
Approvals & Certifications
Class I, Groups B, C, D, Class II, Groups E, F, G, Class III, CENELEC: EExd IIC, IP66 NEMA 4, 7B, C, D, 9E, F, G, Class I, Class II, Div. 2, Groups C & G
Conduit Connection
1/2" NPT Female
3/4" NPT Female
PG9 Gland
Consumption
Power: 100 mA at 24 Vdc
Power: 240 mW, Max.
Delay Time
1 second on Make (0 to 30 seconds Adjustable)
Electrical Rating
2.5 A at 230 Vac Non-Inductive
3 A at 26 Vdc Non-Inductive
5 A at 115 Vac Non-Inductive
Enclosure, Body Material
Aluminum Flip-Cover
Cast 316 Stainless Steel
Machined 316 Stainless Steel
PVC
Flange Size - 2-1/2" (DN 65)
Flange Size - 4" (DN 100)
Flange Size - 5" (DN 125)
Flange Size - 6" (DN 150)
NPT Connection
1" NPT Male
1/2" NPT Male
1-1/2" NPT Male
1-1/4" NPT Male
3/4" NPT Male
Pressure Range
psi: 14.5 to 500 (kPa: 100 to 3,400, bar: 1 to 34)
Sensor, Probe Material
Probe: Bare 316 Stainless Steel
Probe: PFA Teflon Jacketed
In Pharmaceutical, Waste Treatment, Chemical & Food/Beverage & All Industrial Plants
Liquids, Water-based & Oil-based in Metal Tanks
Organic Acids Compatible with Stainless 316 & Teflon