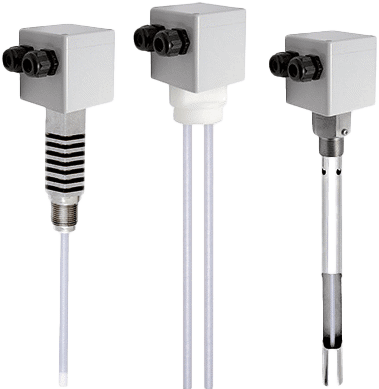 Images are representations only.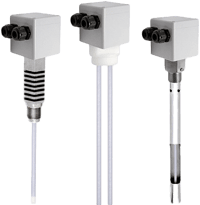 The KOBOLD NCW Capacitive level switches are designed to monitor liquid levels in tanks.

They are comprised of a measuring probe and a connecting head with a plug-in evaluation module.

Different probes are available for various operating conditions.

There is a single probe for standard applications, a double probe with PVDF connection for aggressive media in non-metallic tanks, a single probe with an external grounding reference tube for non-metallic tanks or for media with a very low dielectric constant, and a single probe with a split head for liquid temperatures up to 392 °F.

The plastic NCW does not have any mechanical moving parts, minimizing the possibility of any mechanical wear.

The NCW is easy to maintain as the plug-in evaluation modules can be changed if required.
Features
Capacitive Monitoring Principle
Monitors Liquid Levels in Tanks
No Moving Parts
Four Designs for Various Applications
Specifications
Maximum Media Temperature
Input Power
18 to 36 Vdc
24 Vac
110 Vac
230 Vac, 50/60 Hz