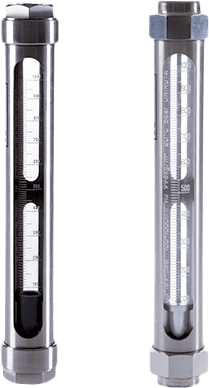 Images are representations only.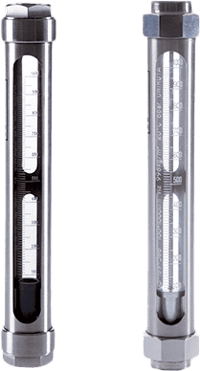 The operation of the Kobold URM model flow meter/monitor is based on the suspended float principle. It is used for measuring the flow rates in closed pipeline systems.

The media flows upward through a glass measuring cone that becomes progressively wider at the top. When media flow is present, the float rises and clearly indicates the respective flow rate on the scale provided on the measuring cone.

To monitor flow rate limits, the metal URM rotameters may be optionally fitted with "open collector" type proximity switches.

By its special design, this model is particularly suitable for applications where low operating pressures are available. Another advantage is offered by the very large sight glass, which optically allows direct flow observation.
Features
Glass Tube Allows Direct Flow Observation
Low Pressure Loss
Variable Area Design
Specifications
Measuring Range
0.25 to 2.5 to 2500 to 25000 L/h
3.2 to 32 to 32 to 320 Nm³/h
Accuracy
± 2 % qG=50 % (2.5 % for gas)
Process Connection
1/4" to 3" NPT Thread, Hose Connection