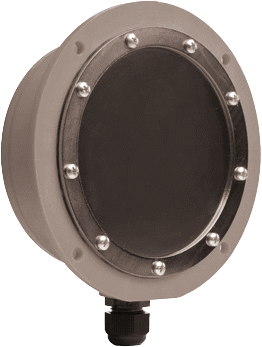 Images are representations only.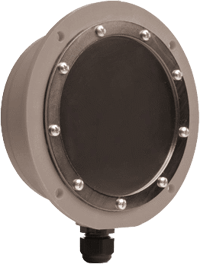 The KOBOLD NMF membrane switches allow level monitoring of dry bulk goods in storage vessels.

These are commonly used to indicate full and empty conditions for powdered and granular dry materials.

Any free-flowing material with a grain size up to 30 mm (~1.2 inches) and having a density within the limits of 19-144 lb/ft3 is suitable for use with this level switch.

The switch is a simple, pressure-sensitive device with the dry material pressure transmitted to an internal mechanical switch via an elastomer or thin metal membrane.

Operation is simple and very reliable if the material is not sharp-edged or if the level switch is not placed directly into the bulk fill stream.

However, even these types of situations can often be accommodated by the use of simple mechanical shielding to protect the diaphragm.
Features
Handles a Wide Range of Dry Bulk Goods
Mechanically Actuated Switch
Requires No Power to Operate
Economical
Specifications
Retaining Ring
Galvanized Steel
Stainless Steel
Aluminum