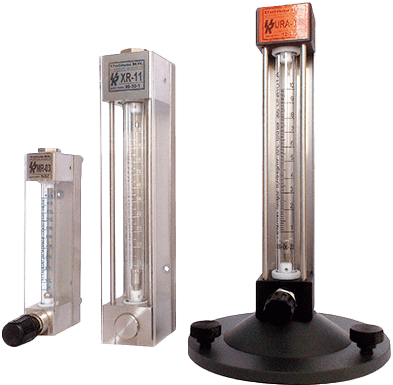 Images are representations only.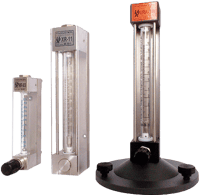 The KOBOLD UMR, UXR and URA flow meters for liquids and air operate on the variable-area (suspended float) principle.

Various float designs allow for a wide overall flow range. These rotameters have been designed as simple and for economical measuring systems.

The instruments are available with or without a needle valve.

The UMR and URA are similar but with one difference: the URA uses a footed structure designed mainly for schools and laboratories for convenient utilization on desktops.
Features
Variable Area Design
Low Pressure Loss
Optional Needle Valve
Glass Tube Allows Direct Flow Observation
Specifications
Measuring Range
1-10 L/hr to 13-130 L/h
0.01-0.1 to 0.25-2.5 Nm³/h