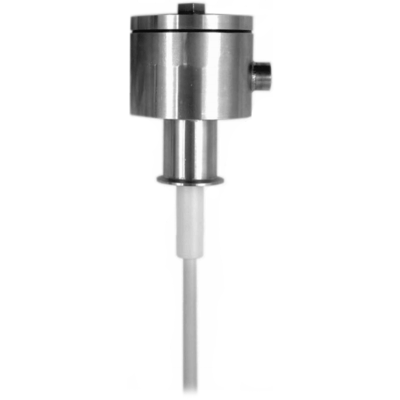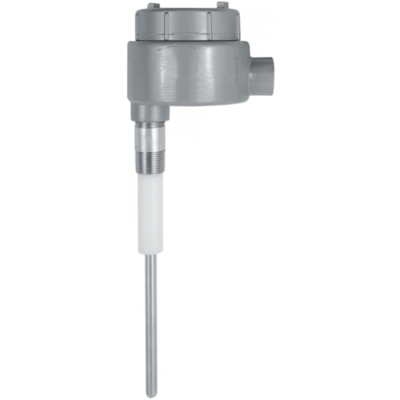 Images are representations only.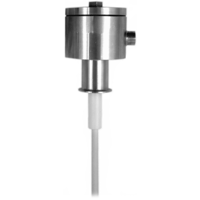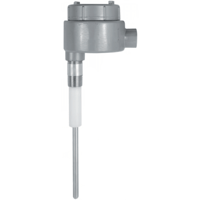 The Intempco LS04 level switch is a highly reliable sensor which can detect the presence of solids, liquids, as well as liquid-liquid and solid-liquid interfaces.

It has both N/O and N/C contacts for high and low level indication.

The LS04 has a stainless steel probe with either Teflon or UHMW insulation, and has its solid state circuitry housed in a cast aluminum, moisture sealed explosion-proof NEMA 4X head.

The LS04 holds calibration over a wide range of temperatures, making it ideal for outdoor as well as plant use.
Features
Low cost
Easy installation and calibration
Solid state construction - RF type
Standard probe lengths from 10" to 20' (254 mm to 6.09 meters)
Specialized circuitry ignores product buildup on probe surface
Sanitary models available
Measures liquids, slurries, powders and granules
Detects liquid-liquid interfaces
Rugged EMI/RFI shielded explosion proof housing
Specifications
Enclosure, Body Material
Cast Aluminum
Stainless Steel for Sanitary
Environmental Protection
Hazardous Area Class I, Group C, D, Class II, Groups E, F, G / NOT Applicable for Sanitary
IP66
NEMA 4X
Length
Insulation: 4" (101.6 mm)
Materials of Construction
Insulator: Teflon [200° C (392° F) - Maximum
Insulator: UHMW [100° C (212° F) - Maximum
NPT Connection
1" NPT Male
3/4" NPT Male
Output
5 A at 115/230 Vac
5 A at 30 Vdc
Pressure Range
Probe - psi: 0 to 1,500 (kPa: 0 to 10,342, bar: 0 to 103.4) - Maximum
Sensor, Probe Length
Probe: 10 to 240" (254 to 6,096 mm) Standard
Sensor, Probe Material
Probe: 316 Stainless Steel
Probe: Teflon Coated Stainless Steel
Supply Voltage
115 Vac ( ± 15 %), 50/60 Hz
230 Vac
Temperature Range
Electronics: -20° to 70° C (-4° to 158° F)
2-Point Grain Level Indication
Liquid Interface Indication