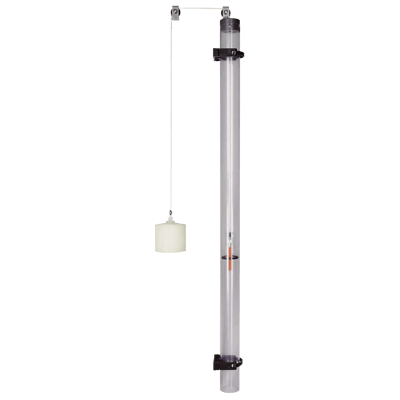 Images are representations only.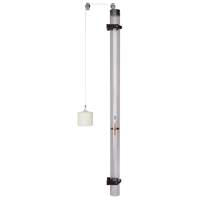 The KOBOLD bypass level indicator model NBK-19 is based on the simple function principle of cable and deflection pulley.

The tank float, made of PPH or stainless steel, is moved up and down by the medium depending on the level in the tank. This tank float has a counter-float (counterweight), which moves correspondingly in a transparent PVC tube in dependence on the level.

The floats are connected to one another by means of a cable over 2 deflection pulleys. The magnetic counter-float has a ring marking for reading the scale on the bypass PVC tube.
Specifications
Ambient Temperature Range
Cable Material
304L Stainless Steel
Polypropylene
PVC
Electrical Contacts
Bistable Changeover Contact
Reed Contact
Length
0.6 to 15.7 feet (0.2 to 4.8 metres) - Measuring Length
Materials of Construction
303 Stainless Steel - Deflector Pulleys
304L Stainless Steel - Float, Deflector Pulleys (Bearing Block)
Polyamide (PA6) - Deflector Pulleys
Polypropylene - Fastening Strap, Roller Display
Polypropylene Homopolymer - Float
PVC - Bypass Tube
Maximum Current
0.1 A - Measuring Current
Maximum Voltage
24 Vdc - Measuring Circuit
Resistance
5 kiloohms Approximately - Total Resistance
Supply Voltage
16-32 Vdc
24 Vdc At, Maximum