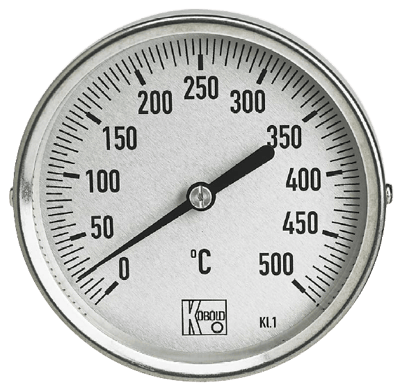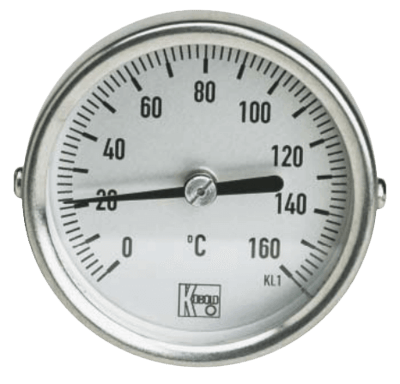 Images are representations only.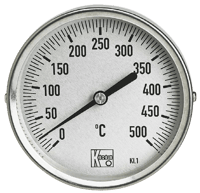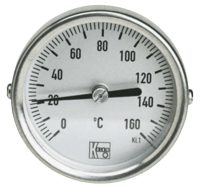 The bimetallic thermometers are used on site for direct temperature measurement. A wide range of standard versions allows a variety of applications. Furthermore special versions are manufactured to customer specification. Special areas of application heavy industrial plants, piping and vessels, machines etc.

The devices are installed into a thermowell with adjusting screw. Simply screw in the thermowell, plug in the thermometer and clamp with the adjusting screw. The measuring element of the bimetallic thermometer is a fast-response bimetallic helix.

It is manufactured from two cold-welded strips of metal with different thermal coefficients of expansion and it becomes twisted as a function of temperature. The rotary motion is transferred with low friction to the pointer.
Specifications
Accuracy
Category 1 (According to DIN 16203)
Enclosure / Body Material
Materials of Construction
316Ti Stainless Steel - Protective Tube
Aluminum - Dial & Pointer
Copper Alloy - Protective Tube
Steel 35 - Protective Tube
Pressure Range
psi: 87.02 to 362.59 (kPa: 600 to 2,500, bar: 6 to 25)
Rotation
Approximately 270° - Dial Angle
Temperature Range
-30° to 250° C (-22° to 482° F)
Thermowell
316Ti Stainless Steel
Copper Alloy
Steel 35