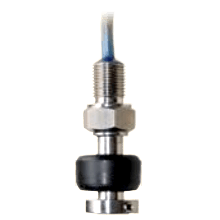 Images are representations only.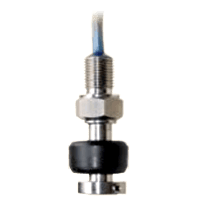 Magnetic level switches are used for the monitoring and control of liquid levels in vessels. Magnetic level switches are manufactured to customer specification.
Features
Simple installation
Long electrical service life due to sealed contacts
High-degree of operational reliability with air gap between guide tube and floats
Installation in top or bottom of vessel
Several levels can be monitored with one float
Open/close function or changeover contact available
Specifications
Approvals & Certifications
BSP Connection
G 1"
G 1-1/2"
G 2"
G 3/8"
Connection Material
ABS
Aluminum
PA
Polypropylene
Electrical Connectors
M16 × 1.5
M20×1.5
PG16
PG7
Electrical Contacts
Changeover Contact
N/C Contact
N/O Contact
Enclosure, Body Material
316 Stainless Steel - Guide Tube
Brass - Guide Tube
Polypropylene
Flange Material
316 Stainless Steel
Brass
PVC
Flange Size - 1-1/2" (DN 40)
1-1/2" (DN 40) - ANSI B16.5 Class 150
1-1/2" (DN 40) - DIN EN 1092-1 PN 16
Flange Size - 2" (DN 50)
2" (DN 50) - ANSI B16.5 Class 150
2" (DN 50) - DIN EN 1092-1 PN 16
Flange Size - 2-1/2" (DN 65)
2-1/2" (DN 65) - ANSI B16.5 Class 150
2-1/2" (DN 65) - DIN EN 1092-1 PN 16
Flange Size - 3" (DN 80)
3" (DN 80) - ANSI B16.5 Class 150
Flange Size - 3-1/2" (DN 90)
3-1/2" (DN 90) - ANSI B16.5 Class 150
Flange Size - 4" (DN 100)
4" (DN 100) - ANSI B16.5 Class 150
4" (DN 100) - DIN EN 1092-1 PN 16
Flange Size - 5" (DN 125)
5" (DN 125) - DIN EN 1092-1 PN 16
Maximum System Pressure
psi: 1450 (kPa: 10000, bar: 100) at 20° C
Nominal Pressure
psi: 1,450 (bar: 100, kPa: 10,000)
NPT Connection
1" NPT Male
1-1/2" NPT Male
2" NPT Male
Screw Material
316 Stainless Steel - Screwed Fitting
Brass - Screwed Fitting
Polypropylene - Screwed Fitting
PVC - Screwed Fitting
PVDF - Screwed Fitting
Sensor / Probe Style
Float - Cylinder Solid Material