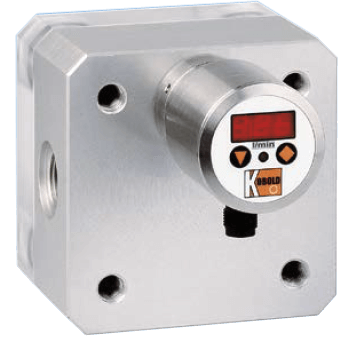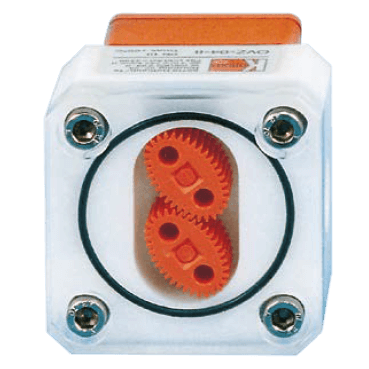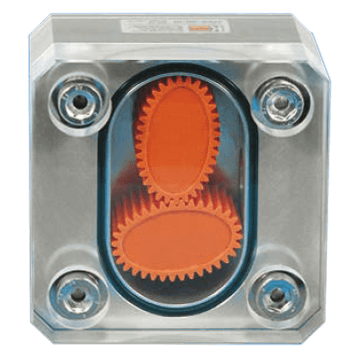 Images are representations only.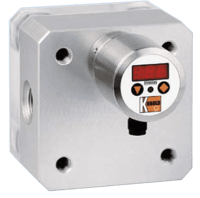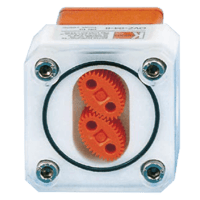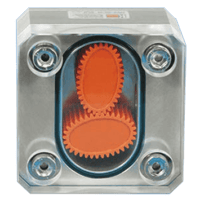 The model OVZ oval wheel flow meters are used to measure, monitor and meter viscous liquids. The flow meters function independent of viscosity in the viscosity range between 10 and 800 mm²/s. A maximum pressure loss of 1 bar has been defined at the factory.

This results in different measuring ranges for different viscosities. The oval gearwheels are manufactured from high quality plastic.
Specifications
Ambient Temperature Range
-10° to 60° C (14° to 140° F)
BSP Connection
G 1/2" Female
G 1/4" Female
G 3/4" Female
Cover Material
Aluminum
PMMA
Polyoxymethylene
Polysulfone
Display
240° Display
3-Digit LED Display
Electrical Connectors
Aluminum Adaptor Box with Cable Connection
Aluminum Cover Box with Circular Connector M12×1
Connector Socket DIN 43650
Enclosure / Body Material
Aluminum
Polyoxymethylene
Flow Rate
0.3 to 40 L/minute to Liquid
Indication
240° Indication
Moving Coil Instrument
Load Impedance
250 ohms - Maximum
500 ohms - Maximum
Materials of Construction
316 Stainless Steel - Contactors
Oxide Ceramic Magnets - Contactors
Polyoxymethylene (POM) - Ovals Wheels
Maximum System Pressure
psi: 580.2 (kPa: 4,000, bar: 40)
NPT Connection
1/2" NPT
1/4" NPT
3/4" NPT
O-Ring Material
Ethylene Propylene (EPR)
Fluorocarbon (FPM)
NBR
Output
0-20 mA
120 mA - Maximum
3.5 mA - Maximum
4-20 mA
Maximum
Power Requirement
12-28 Vdc
18-30 Vdc
24 Vdc ± 20 %
5-24 Vdc
Process Temperature
-10° to 80° C (14° to 176° F)
Sensor / Probe Connection
Supply Voltage
12-28 Vdc
18-30 Vac
24 Vdc ± 20 %
5-24 Vdc
8.2 Vdc - Nominal
Switch Type
Namur, Asymmetrical
PNP & NPN, Asymmetrical, Open Collector