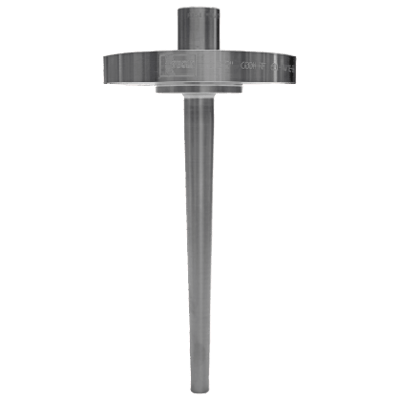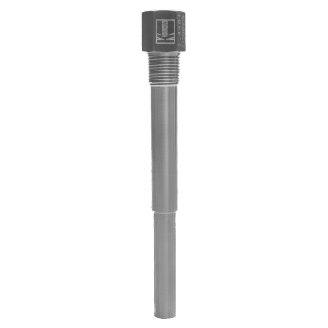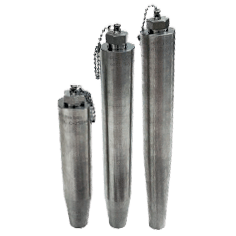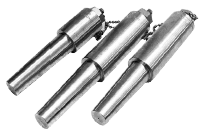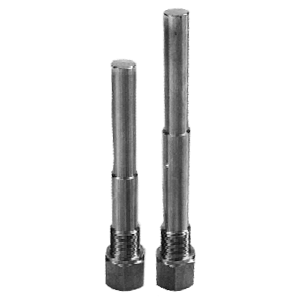 Images are representations only.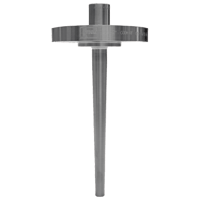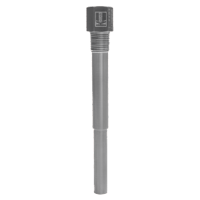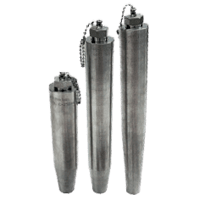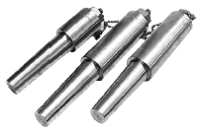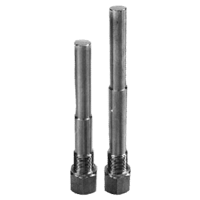 Thermowells are used to protect the thermometer bulb from corrosive effects, pressure and high flow of process fluids and allow interchangeability of the thermometer for calibration or replacement without disturbing the process.

Thermowells are made from bar-stock, heavy duty design or from a tube, that is closed at the tip by a welded tip.
Specifications
BSP Connection
G 1" Male
G 1/2" Male
G 3/4" Male
Enclosure / Body Material
Flange Size - 1" (DN 25)
1" (DN 25) - 150#
1" (DN 25) - 1500#
1" (DN 25) - 300#
1" (DN 25) - 600#
1" (DN 25) - 900#
1" (DN 25) - PN 100
1" (DN 25) - PN 16
1" (DN 25) - PN 25
1" (DN 25) - PN 250
1" (DN 25) - PN 40
1" (DN 25) - PN 6
Flange Size - 1/2" (DN 15)
1/2" (DN 15) - 150#
1/2" (DN 15) - 300#
1/2" (DN 15) - PN 16
1/2" (DN 15) - PN 25
1/2" (DN 15) - PN 250
1/2" (DN 15) - PN 40
1/2" (DN 15) - PN 6
Flange Size - 1-1/2" (DN 40)
1-1/2" (DN 40) - 150#
1-1/2" (DN 40) - 1500#
1-1/2" (DN 40) - 300#
1-1/2" (DN 40) - 600#
1-1/2" (DN 40) - 900#
1-1/2" (DN 40) - PN 100
1-1/2" (DN 40) - PN 16
1-1/2" (DN 40) - PN 25
1-1/2" (DN 40) - PN 250
1-1/2" (DN 40) - PN 40
1-1/2" (DN 40) - PN 6
Flange Size - 1-1/4" (DN 32)
1-1/4" (DN 32) - PN 100
1-1/4" (DN 32) - PN 16
1-1/4" (DN 32) - PN 25
1-1/4" (DN 32) - PN 250
1-1/4" (DN 32) - PN 40
1-1/4" (DN 32) - PN 6
Flange Size - 2" (DN 50)
2" (DN 50) - 150#
2" (DN 50) - 1500#
2" (DN 50) - 300#
2" (DN 50) - 600#
2" (DN 50) - 900#
2" (DN 50) - PN 100
2" (DN 50) - PN 16
2" (DN 50) - PN 25
2" (DN 50) - PN 250
2" (DN 50) - PN 40
2" (DN 50) - PN 6
Flange Size - 3/4" (DN 20)
3/4" (DN 20) - 150#
3/4" (DN 20) - 1500#
3/4" (DN 20) - 300#
3/4" (DN 20) - 600#
3/4" (DN 20) - 900#
3/4" (DN 20) - PN 100
3/4" (DN 20) - PN 16
3/4" (DN 20) - PN 25
3/4" (DN 20) - PN 250
3/4" (DN 20) - PN 40
3/4" (DN 20) - PN 6
NPT Connection
1" NPT Male
1/2" NPT Male
3/4" NPT Male
Operating Pressure
psi: 3,626 (kPa: 25,000, bar: 250)