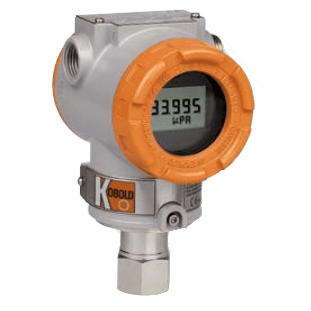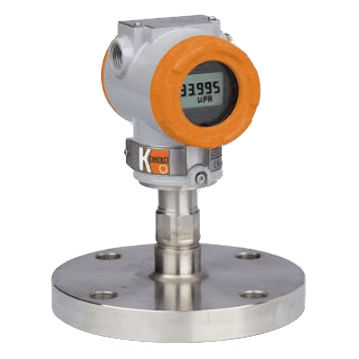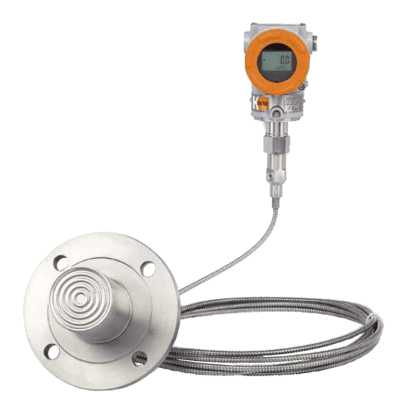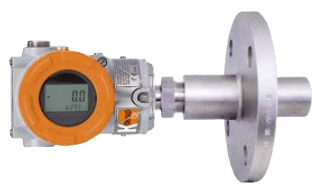 Images are representations only.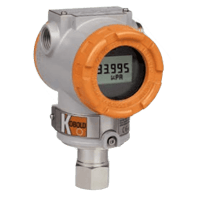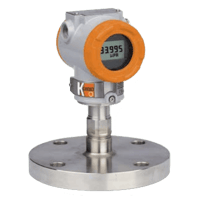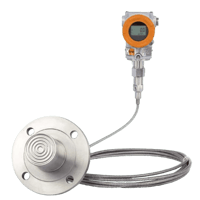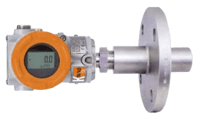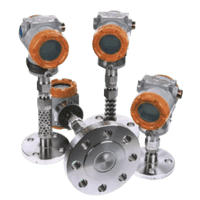 The Kobold Pressure Transmitter model PAS is a micro processor-based high performance transmitter, which has a flexible pressure calibration and a flexible output signal.

It has an automatic compensation of ambient temperature and process variables. A communication with the instrument and a configuration of various parameters is possible via the HART protocol. All data of sensor is to be input, modified and stored in an EEPROM.
Specifications
Accuracy
± 0.075 % of Calibrated Span
± 0.2 % of Calibrated Span at 20° C (68° F) - PAS-P
Ambient Temperature Range
20° to 35° C (68° to 95° F) - PAS-P
-30° to 80° C (-22° to 176° F)
Applications
Level & Gauge Pressure Measurement - Version with 50 mm Extended Diaphragm
Paper & Pulp Industry - Version with 50 mm Extended Diaphragm
Approvals & Certifications
ATEX Zulassung - II 2 G Exd IIC T6-T4
EMI (Emission) - EN 50081-2: 1993, EMS (Immunity) - EN 50082-2: 1995
Diaphragm Material
316L Stainless Steel, 1.4401
Hastelloy C
Tantalum
Electrical Connectors
1/2" NPT Conduit with M4 Screw Terminals
G 1/2" Conduit with M4 Screw Terminals
Enclosure / Body Material
316L Stainless Steel
Aluminum, Flameproof (Ex d) & Waterproof (IP67)
Enclosure Finish
Epoxy-Polyester Paint
Polyurethane Paint
Environmental Protection
Flameproof
IP67
Water-Proof
Fill Material
Inert Oil Fill
Silicone Oil
Flange Size - 1" (DN 25)
150# - 1" (DN 25")
PN 16 - PAS-P
Flange Size - 1-1/2" (DN 40)
150# - 1-1/2" (DN 40)
PN 16 - PAS-P
Flange Size - 1-1/4" (DN 32)
150# - 1-1/4" (DN 32)
PN 16 - PAS-P
Flange Size - 2" (DN 50)
150# - 2" (DN 50)
PN 16 - PAS-P
Flange Size - 2-1/2" (DN 65)
150# - 2-1/2" (DN 65)
PN 16 - PAS-P
Flange Size - 3" (DN 80)
150# - 3" (DN 80)
PN 16 - PAS-P
Flange Size - 4" (DN 100)
150# - 4" (DN 100)
PN 16 - PAS-P
Flange Size - 5" (DN 125)
150# - 5" (DN 125)
PN 16 - PAS-P
Flange Size - 6" (DN 150)
150# - 6" (DN 150)
PN 16 - PAS-P
Humidity
5 % to 98 % Relative Humidity
Load Impedance
250 ohms at 17.5 Vdc
550 ohms at 24 Vdc
Materials of Construction
304 Stainless Steel, 1.4301, Paint Carbon Steel - Mounting Bracket & Nameplate
Measuring Span
bar: -1 to 1.5 up to 0 to 600 (psi: -14.5 to 21.7 up to 0 to 8702, kPa: -100 to 150 up to 0 to 60,000)
Mounting
2" Pipe Mounting Bracket
U-Bolt
NPT Connection
1/2" NPT Female
1/4" NPT Female
Power Supply
12-45 Vdc - Operation
17.5-45 Vdc - HART
Pressure Range
bar: -1 to 750
kPa: -100 to 75,000
psi: -14.7 to 10,000
Process Temperature
20° to 35° C (68° to 95° F) - PAS-P
-40° to 120° C (-40° to 248° F)
Sensor / Probe Type
Piezoresistive Ceramic Cell
Span - Minimum
psi: -14.5 to 22 (kPa: -100 to 150, bar: -1 to 1.5)
Stability
± 0.125 % of URL / 3-Years - Long-Term Stability
Typically ± 0.125 % of URL/1-Year (Long-Term Stability) - PAS-P
Storage Temperature
-40° to 85° C (-40° to 185° F)
Temperature Effect
± (0.019 % of URL + 0.125 % of Span)/28° C
Wetted Materials
316L Stainless Steel - Isolating Diaphragms
Hastelloy C - Isolating Diaphragms
Tantalum - Isolating Diaphragms