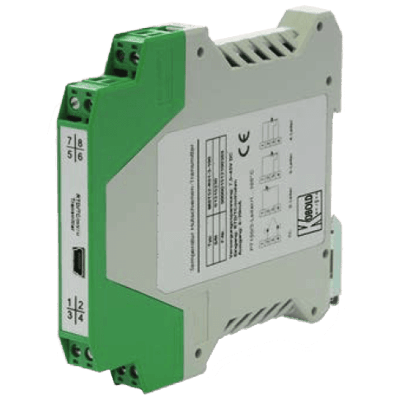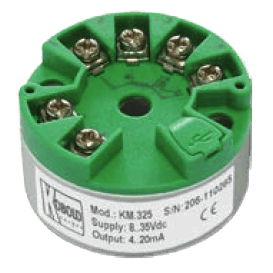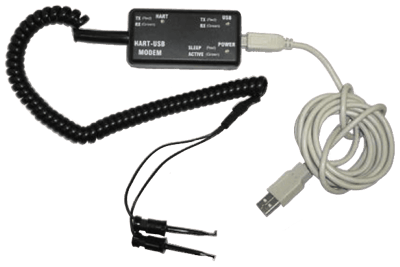 Images are representations only.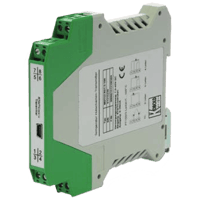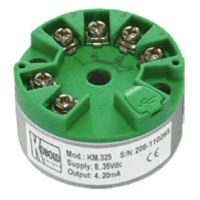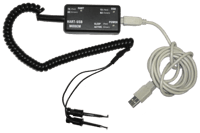 Transmitters for head mounting model KM, transform resistance values or thermal voltage into a standard current signal 4 to 20 mA. Transmission is absolute interference-free over long distances.

Different sensor inputs are Resistance thermometers, Thermocouples, Resistance and Voltage. Programming of measuring ranges is via U-pro and HART® protocol. Connection head for mounting these U-pro transmitters is according to DIN 43 729 form B.
Specifications
Accuracy
0.02%
0.05%
0.1 % of Span
0.20%
0.30%
Ambient Temperature Range
-40° to 85° C (-40° to 185° F)
Applications
Linearised Temperature Measurement
Resistance
Resistance Thermometers
Thermocouples
Voltage
Approvals & Certifications
IEC 60529: Degree of Protection Provided by Housing (IP-CODE)
IEC 61010: Safety Requirements for Electrical Measurement
IEC 61326: Electromagnetic Compatibility (EMC Requirements)
NAMUR Standard Working Group for Measurement & Control Technology in the Chemical Industry
Electrical Connectors
DIN 43729 Connection Form B
DIN-Rail
Electromagnetic Rating
GB/T17626.2-1998, Compliance with IEC 61326-1: 2005
Enclosure, Body Material
Polycarbonate
Potting Silicone
Input
1 × Pt100
-100 to 1,000 mV
-100 to 2,000 mV
-100-500 mV
-10-75 mV
Input Signal
Linear Drop to 3.8 mA
Linear Rise to 20.5 mA
RTD
Isolation
2 Kilo Vac (Input/Output) - Galvanic Isolation
Linearization
Temperature Linear, Resistance Linear, Voltage Linear
Load Impedance
10 to 2,000 ohms
10 to 400 ohms
100 ohms
Sensor / Probe Connection
Sensor Circuit
Short-Circuit Current: 3.6 mA or 22 mA
Stability
± 0.1 % of Reading
≤ 0.05 %/Year - Long Term Stability
Storage Temperature
-40° to 100° C (-40° to 212° F)
Temperature Range
+23° C (73.4 K) ± 5 K - Calibration Temperature
-200° to 850° C (-328° to 1,562° F)