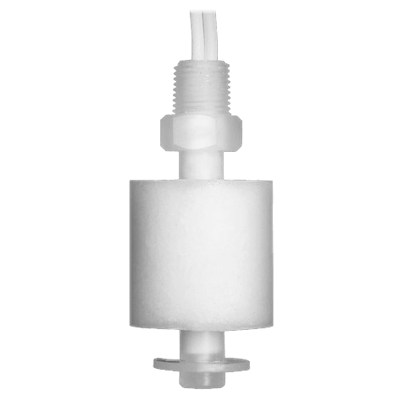 Images are representations only.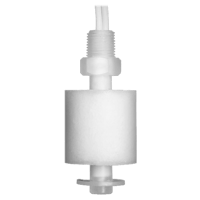 Magnetic level switches are used for the monitoring and control of liquid levels in vessels. Magnetic level switches are manufactured to customer specification.

An overview of types available with minimum lengths of measuring tube is set out on the following pages. Please refer to this overview when placing your order.
Features
Simple installation
Long electrical service life due to sealed contacts
High-degree of operational reliability with air gap between measuring tube and floats
Installation in top or bottom of vessel
Several levels can be monitored with one float
Open/close function or changeover contact available
Specifications
BSP Connection
G 1"
G 1-1/2"
G 2"
G 3/8"
Cable Length
3.28 feet (1 metre) NYLHY
Electrical Contacts
Changeover Contact
Normally Closed
Normally Open
Electrical Rating
230 Vac / 1 A / 60 VA - N/O, N/C Contact & Changeover Contact
Enclosure, Body Material
Aluminum - Connection Head
Polyamide (PA) - Connection Head
Polystyrene - Connection Head
Hysteresis
0.118" to 0.197" (3 to 5 mm)
Length
3.94" to 196.8" (100 to 5000 Millieters) - Measuring Tube (PVC-U)
3.94" to 236.2" (100 to 6000 Millieters) - Measuring Tube (Brass, Stainless Steel)
Materials of Construction
316Ti Stainless Steel - Measuring Tube
Brass - Measuring Tube
Polypropylene - Float
Nominal Pressure
psi: 72.52 (kPa: 500, bar: 5) at 20° C (68° F)
Screw Material
Polypropylene - Screwed Fitting
PTFE - Screwed Fitting
PVC - Screwed Fitting
Switch Type
Changeover Contact
Normally Open & Normally Closed