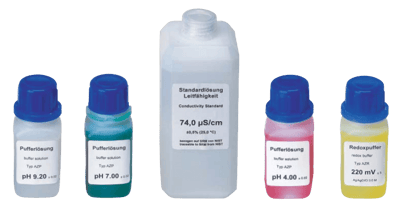 Images are representations only.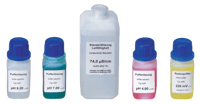 KOBOLD immersion and flow assemblies serve for the mounting and protection of measuring sensors (glass and metal electrodes conductivity measuring cells, compensating thermometers and so on).

Immersion assemblies not only enable measurements on the surface of the medium being analyzed, but also deep in the liquid with a suitable bulb length.

The connection head of the measuring sensor remains "dry" Flow through fittings enable direct measurements in feed pipelines for the medium being analyzed or in the bypass for these lines.

The measuring sensor responds instantaneously to changes in the medium thus minimizing dead times in the plant. The assemblies can be secured to suit the application with fixing elements, such as, retaining brackets, flanges or other clamping fixtures in or at the vessel.

The process assembly allows installation and removal of the sensor online, that is the cycle or main flow must not be interrupted for maintenance work. This assembly is recommended for use in all closed circuits or vessels. The assemblies must be easily accessible to enable regular maintenance and calibration of the electrodes.

Calibrating pH Electrodes:

pH 4 (red): ± 0.02 pH (at 20° C)
pH 7 (green): ± 0.02 pH (at 20° C)
pH 9 (blue): ± 0.02 pH (at 20° C)
Potassium Chloride Solution (3-molar): For refilling the internal electrolyte for liquid-filed pH combined electrodes and for storing the electrodes. Volume: 100 ml, 1000 ml KCl solution (3 mol/l) ± 0.05 mol/l.
Specifications
Contents
KCI Solution (3 Mol/l) ± 0.05 Mol/l
pH 4 (Red) ± 0.02 PH (At 20° C)
pH 7 (Green) ± 0.02 PH (At 20° C)
pH 9 (Blue) ± 0.02 PH (At 20° C)