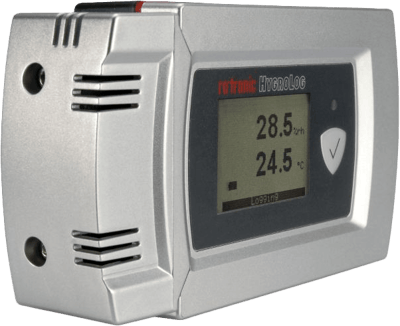 Images are representations only.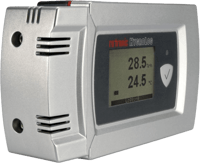 The compact data logger for humidity and temperature measurement offers high precision and reliability at a reasonable price.

The HL-20 series is easy to use and deployable in a wide range of applications.

Thanks to its integrated batteries, the HL-20 works completely independently and offers its users maximum flexibility.
Features
Highest accuracy at 0.8 %RH and 0.3 ˚C
Outstanding long term stability
20,000 data point memory with date & time stamps
Programmable alarm limits
Programmable recording intervals
Psychrometric calculations of dew and frost point values available
FDA 21 CFR Part 11 / GAMP 4 compliant
UART interface
Long battery life
Specifications
Long-term Stability
< 1 % Relative Humidity / year
Accuracy at 23 ±5° C
± 0.8 % Relative Humidity @ 10...60 % Relative Humidity / ± 0.3 K
± 1.3 % Relative Humidity @ 60...100 % Relative Humidity / ± 0.3 K
Power Consumption
3x AA (1.5 V) alkali battery
Operating Range
-10…50° C / 0…100 % Relative Humidity
Psychrometric Calculations
Connector
Standard Rotronic 7-Pin connector
FDA/GAMP Compatibility
FDA 21 CFR Part 11 and GAMP compatible
Status Indicator LED
5 sec.: Green flash when recording data, red flash for out-of-limit value or logger problem
Measuring Range with Integrated Probe
-10…60° C / 0…100 % Relative Humidity
Measurement Interval
5 sec. to 1 hour in 5 sec. increments
Memory Size
20000 data values (% Relative Humidity/°C, Date, Time)