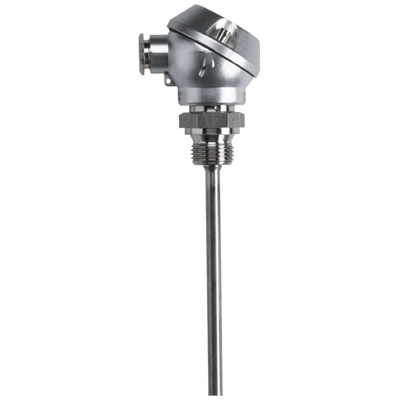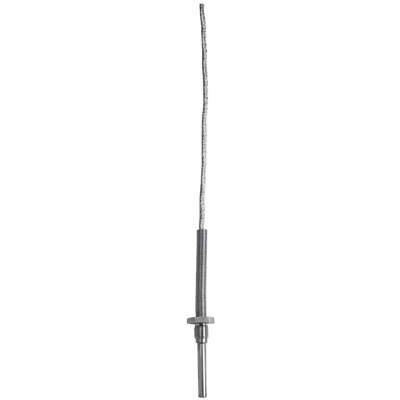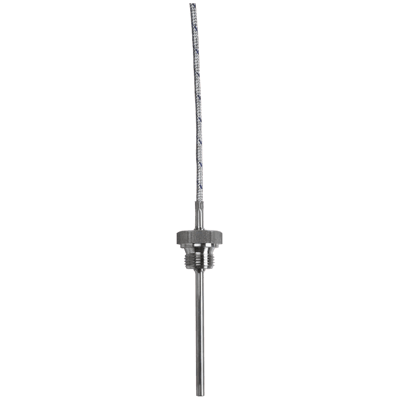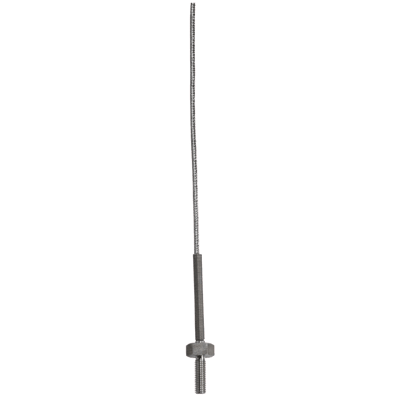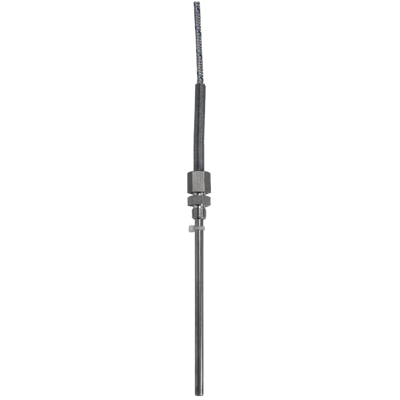 Images are representations only.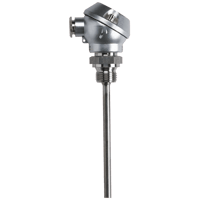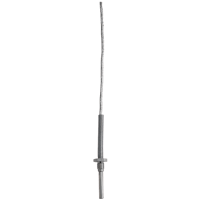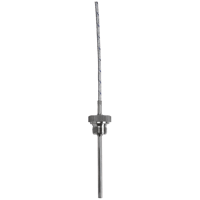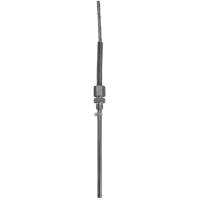 The screw-in resistance thermometers comprise a rugged sensor made of stainless steel with fixed or sliding thread. The electrical connection is made with a connecting lead or a connection head of form MA. Depending on the version, the connecting leads are suitable for dry or moist rooms.

The junction between connecting lead and protective tube is strain relieved and is fitted with bend protection.

Protective tube and process connection are made of stainless steel.

Pt100 temperature sensors according to IEC 751, class B are used as standard. Other classes or versions are also available with Pt500 and Pt1000.

These sensors are available as single or double resistance thermometers. The screw-in resistance thermometers are available in two, three or four-wire circuitry.
Specifications
Applications
Building Commissioning
Furnace Draft
Heating Equipment
Industrial Service
Machine Construction
Temperature Measurement
Cable Length
8.2 feet (2.5 metres) Standard
Materials of Construction
316Ti Stainless Steel - Protective Tube & Process Connection
Sensor / Probe Connection
Temperature Range
-200° to 600° C (-325° to 1,100° F)