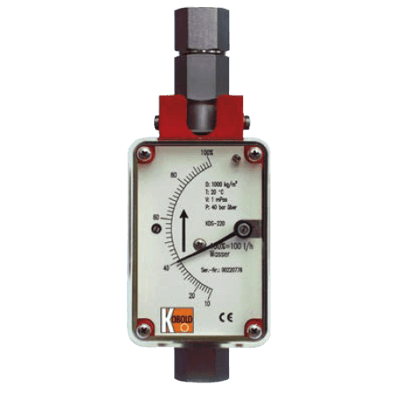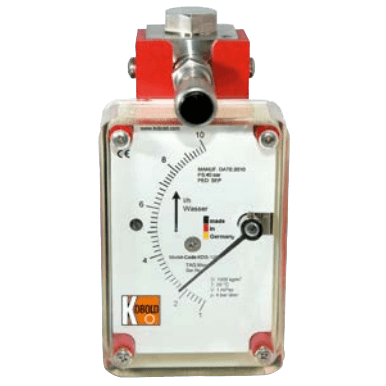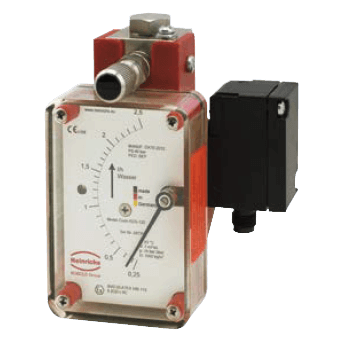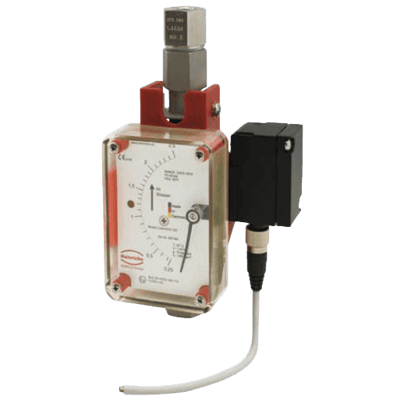 Images are representations only.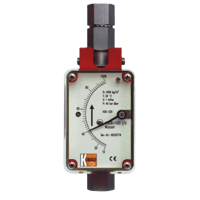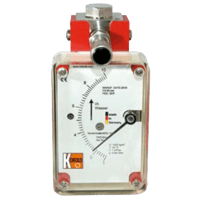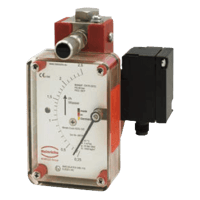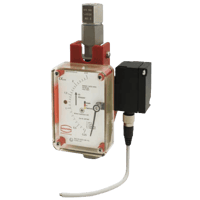 The KOBOLD KDS meter is suitable for flow measurement of liquid or gaseous products in pipes. It shows the current flow rate in volume or mass per unit in time. The devices are available with additional electrical equipment for process monitoring and control.

Function

The fluid flows from bottom to top through the meter tube of the flowmeter. The float is lifted until an annular gap between the measuring cone and the float is produced which corresponds to the flow. The forces acting on the float are in equilibrium.

The height of the float resulting from the flow rate is transmitted by the permanent magnet in the float through the magnetic tracking system in a rotation to the pointer axis of the analog indicator unit.

The variable-area flowmeter consists of a stainless steel device with an integrated conical stainless steel measuring tube and a vertically movable float. The valve for setting the flow rate is built-in (only KDS-K/C).
Features
Design for Horizontal and Vertical Connections Available
A Variety of Sealing Materials
Wall Mounting Possibility (KDS-C)
Flow Controller (Option)
High Pressure Application (Option)
Specifications
Accuracy
± 3 % of Full Scale - Liquid/Gas
Ambient Temperature Range
-25° to 70° C (-13° to 158° F)
Applications
Chemical Industry
Dosing
Flow Measurement of Liquids & Gases
Laboratory Engineering
Medical Equipment
Robust Mechanical System with a Low Rate of Wear
Approvals & Certifications
BVS 03-ATEX-H/B 113
CE - Explosion Protection Directive 94/9/EC, PED 97/23/EG
Ex
IEC Ex
IEC-61508- 2: 2000 & IEC-61508-2: 2010
NJ 2-11SN PTB 00-ATEX-2049 × II 2 G Ex ia IIC T6-T4
NJ1,5-6,5N PTB 00-ATEX-2048 × II, 2 G Ex ia IIC T6-T4
SIL
ZELM 03-ATEX-0128 × II 1D Ex iaD 20 T to °C
Electrical Connectors
2 Inductive Limit Contact
DIN EN 1092-1
M12 Plug
Electromagnetic Rating
EMC-Directive 2004/108/EG
EN 61326-1: 2006
Environmental Protection
II 2D Ex Ib IIIC T 135° C Db, II 2 G Ex Ib IIC T4 Gb
Intrinsically Safe
IP65
Flow Rate
0.1-200 L/hour Water
5 to 6,000 NL/hr Air
Materials of Construction
316 Stainless Steel - Measuring Cone, Float, Armature
Nominal Pressure
psi: 6,092 (kPa: 42,000, bar: 420)
Output
14-30 Vdc - Analog Output
2-Wire, Passive - Analog Output
4-20 mA
500 ohms - Analog Output
5-25 Vdc
8.2 V (Ri ~1 KΩ)
Process Temperature
-40° to 130° C (-40° to 266° F)