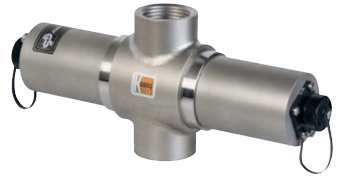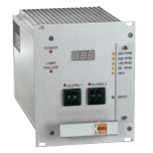 Images are representations only.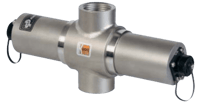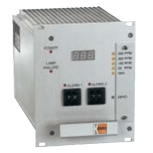 The high precision KOBOLD single-beam turbidity sensor ATA-K measures the degradation of light (in the near infrared range, NIR) passing through the process medium.

The sensor has been manufactured from stainless steel and designed for fitting in the process piping. The process medium is penetrated by a suitably focused, constant beam of light.

The intensity of the incoming light is measured by a silicon photodiode and routed to the transmitter as a photoelectric current.

The changes of intensity in this light, caused by absorption and /or scattering by substances (dissolved and undissolved) in the medium, is measured and output by the transmitter. Concentration can thus be measured in the ppm range as well as in the % range.
Specifications
Accuracy
< 1 % F.S.D
± 2 % of Set Upper Range Value
Adjustment
1 % Steps of the Measuring Range: Alarm Setting
Ambient Temperature Range
0° to 40° C (32° to 104° F)
0° to 50° C (32° to 122° F) - Model ATT-K
Applications
Filter Aids
Gas Bubbles
Oil in Water
Phase Separation
Product Identification
Quality Control
Separator Control
Yeast Cell Count/Dosing
Approvals & Certifications
Approvals & Certifications
Consumption
30 VA - Power Consumption
Electrical Connectors
2 Changeover Contact: Floating - FAIL-SAFE
Enclosure, Body Material
316Ti Stainless Steel
TFMC (PTFE/Coal Compound)
Environmental Protection
IP40 - Panel Housing
IP65
IP66 - Field Housing
Frequency
47 to 64 Hz - Power Supply
Power Requirement
115 Vac
230 Vac
24 Vac/dc
Pressure Range
psi: 0.145 to 232.1 (kPa: 1 to 1,600, bar: 0.01 to 16) - Process Pressure
Process Temperature
0° to 100° C (32° to 212° F)
Window Material
Borosilicate Glass
Sapphire - Optional