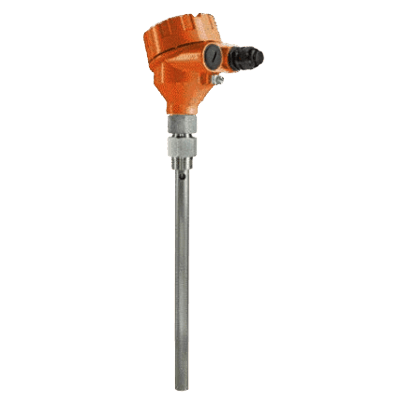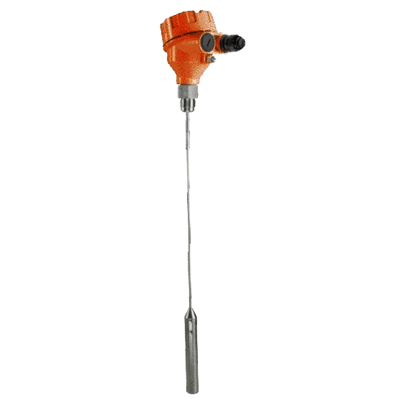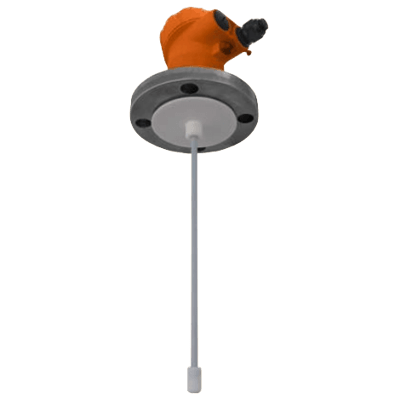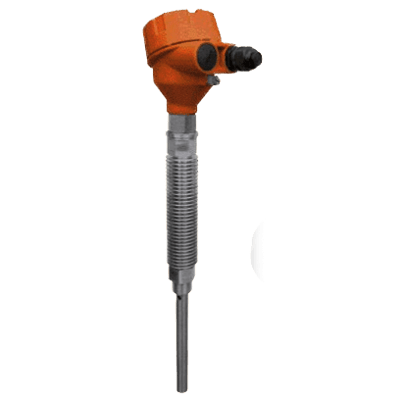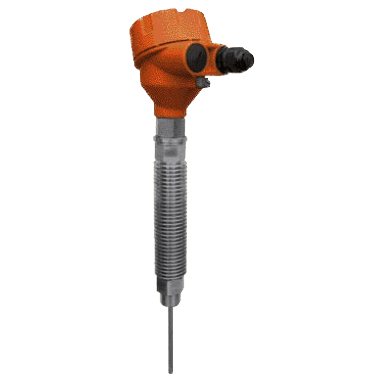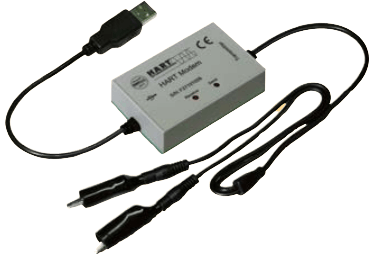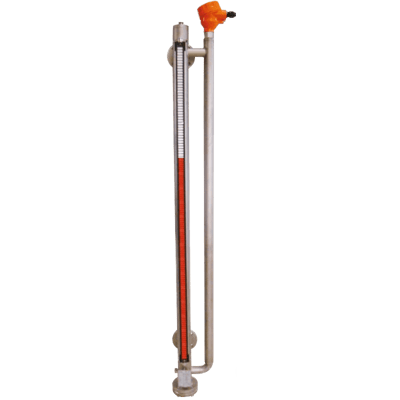 Images are representations only.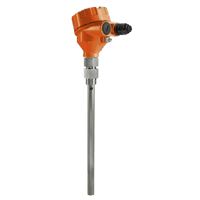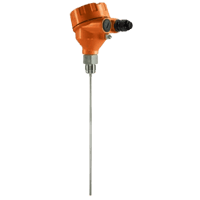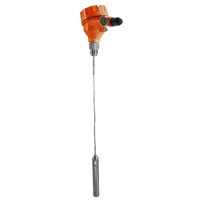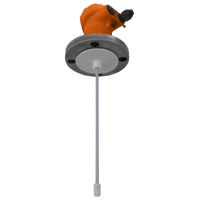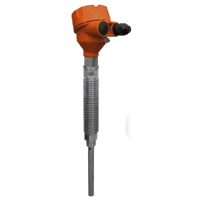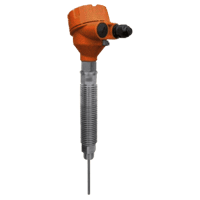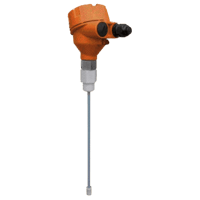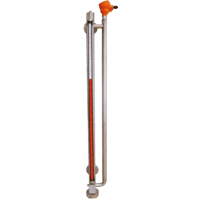 NGM uses TDR (Time Domain Reflectometry) technology, which is also known as Guide Microwave or Guided Wave Radar. This means that low-energy and high-frequency electromagnetic impulses, generated by the sensor's circuitry, are propagated along the probe which is immersed in the liquid or solid to be measured.

When these impulses hit the surface of the media, part of the impulse energy is reflected back up the probe to the circuitry which then calculates the level from the time difference between the impulses sent and the impulses reflected.

The sensor can output the analyzed level as 4-20 mA Analog output, or it can convert the values into freely programmable switching output signal.
Specifications
Ambient Temperature Range
-25° to 80° C (-13° to 176° F)
Applications
Bypass Chambers
Stilling Wells
Storage Tanks
Approvals & Certifications
Electrical Rating
< 50 mA at 24 Vdc - Current Consumption
Enclosure / Body Material
304L Stainless Steel
316L Stainless Steel
Aluminum Alloy
Epoxy Coated
Flange Size - 1-1/2" (DN 40)
1-1/2" (DN 40) - 150# ASME
1-1/2" (DN 40) - PN 40
Flange Size - 2" (DN 50)
2" (DN 50) - 150# ASME
2" (DN 50) - PN 40
Flange Size - 2-1/2" (DN 65)
2-1/2" (DN 65) - 150# ASME
Flange Size - 3" (DN 80)
3" (DN 80) - ASME B16.5 Class 150
3" (DN 80) - PN 40 B1
Flange Size - 4" (DN 100)
4" (DN 100) - ASME B16.5 Class 150
4" (DN 100) - PN 16 B1
Load
< 500 ohms - HART Resistor
250 ohms
Materials of Construction
316 Stainless Steel
316L Stainless Steel
316Ti Stainless Steel
321 Stainless Steel
PEEK
PTFE
Maximum System Pressure
psi: 580.2 (kPa: 4,000, bar: 40)
O-Ring Material
Ethylene Propylene (EPR)
FKM
NBR
Output Function
Normally Closed
Normally Open
Pressure Range
bar: -1 to 40
kPa: -100 to 4,000
psi: -14.5 to 580
Process Temperature
-40° to 150° C (-40° to 302° F)
Sensor / Probe Diameter
0.15" (4 mm) - Wire Rope
0.23" (6 mm) - Single Rod
0.67" (17.2 mm) - Coaxial
Sensor / Probe Length
3.94" to 787.4" (100 to 20,000 mm)
Storage Temperature
-40° to 85° C (-40° to 185° F)
Supply Voltage
0 to 2 V - Low to High Signal Voltage
12-30 Vdc
Temperature Range
-200° to 250° C (-328° to 482° F)