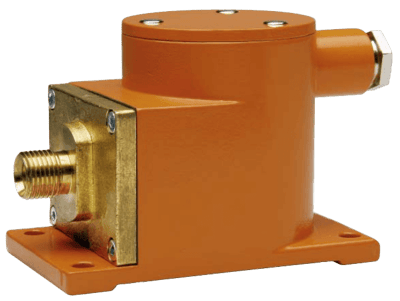 Images are representations only.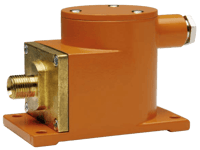 The KOBOLD pressure measurement converter is used for the electrical remote transmission of a pressure.

For use in heavy machinery, engines, shipbuilding and automotive engineering, pressure measurement converters have to be very robustly constructed to ensure that they work perfectly under strong vibrations and with greatly variable ambient temperatures.

The device volumes should also be as small as possible so that it is possible to clearly arrange several pressure measurement converters in a small space. The PNK inductance pressure measurement converter described below meets the requirements.
Specifications
Applications
Diesel Engines
Engine Building
Machinery Industry
Power Unit Construction
Ship Building
Approvals & Certifications
BSP Connection
1/2" BSPT Male - Manometer
1/4" BSPT Male - Manometer
Diameter
0.20" to 0.39" (5 to 10 mm) - Standard Cable Diameter
0.31" to 0.41" (8 to 10.5 mm) - Diameter of Cable with Shielding
0.45" to 0.49" (11.5 to 12.5 mm) - Cable Diameter (Military Use)
Electrical Connectors
M16 × 1.5 with Conical Nipple 60° (DK Connection) & 24° (SK Connection)
M4 Female Thread for Inductor
Enclosure / Body Material
Saltwater Resistant Aluminum Alloy
Linearization
≤ 20 μA or 0.1 % of Full Scale
Maximum System Pressure
psi: 2,321 (kPa: 16,000, bar: 160)
Measuring Range
psi: -14.5 to 1,450 (kPa: -100 to 10,000, bar: -1 to 100)
Output
0-10 V
0-20 mA
4-20 mA, 3-Wire
Storage Temperature
-25° to 100° C (-13° to 212° F)
Temperature Range
-25° to 80° C (-13° to 176° F)
Vibration
10 G in the Range between 25 to 500 Hz
Wetted Materials
Beryllium Copper - Measuring Element
Brass - Pressure Connection