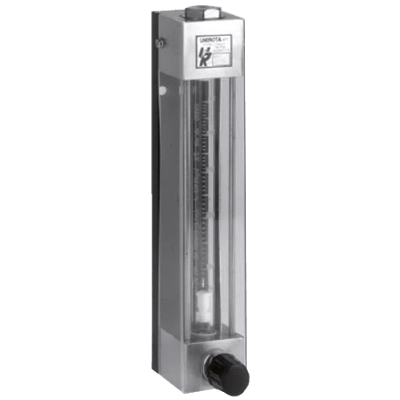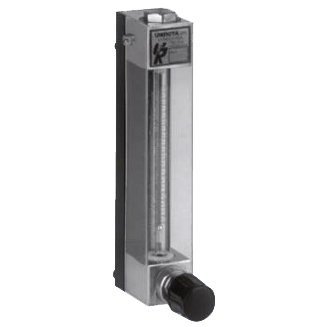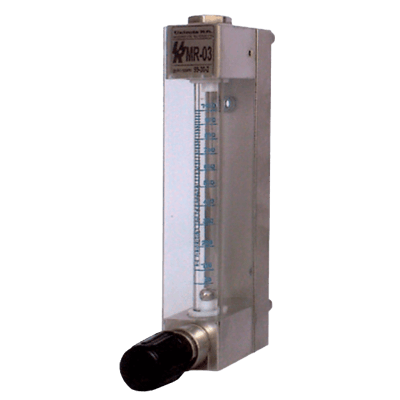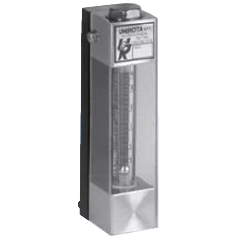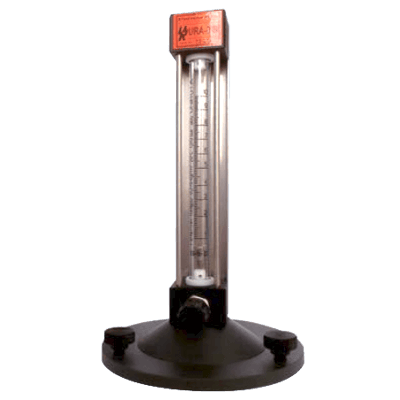 Images are representations only.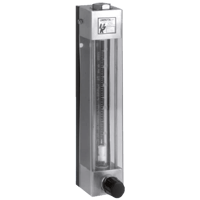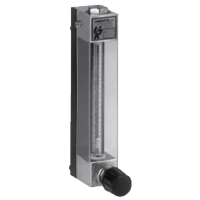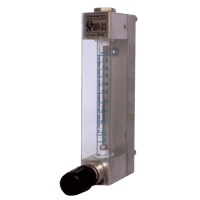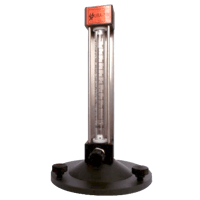 The Flow Meters and Switches for low flows model UMR and UXR for liquids and air operate on the suspended float principle: that is, the installation position is vertical and the direction of flow is from bottom to top.

The instruments have been designed as simple and for economical measuring systems. The float for UMR is a ball, whereby the indication point is the middle of the ball.

The float for UXR is a bomb form float, whereby the indication point is the top of the float. The instruments are available with or without needle valve as well.

The models UMR and URA are similar with one difference: model URA is a footed structure used mainly in schools and laboratories where they are fitted on top of desks.
Specifications
Ambient Temperature Range
0° to 100° C (32° to 212° F)
Connection Material
304 Stainless Steel
316 Stainless Steel
Nickel-Plated Brass
POM - C
Enclosure / Body Material
304 Stainless Steel
316L Stainless Steel
POM - C
Flow Rate
0.01 to 2.5 Nm³/hour to Air
1 to 130 L/hour to Water
Materials of Construction
304L Stainless Steel
316 Stainless Steel - Valve, Float, Fitting
Aluminum - Float
Borosilicate Glass - Measuring Tube
Polypropylene - Float
POM-C - Fitting Material
PTFE - Float, Float Stop
PVC - Float
Maximum System Pressure
psi: 232.1 (kPa: 1,600, bar: 16)
Mounting Position
Vertical, Flow from Bottom