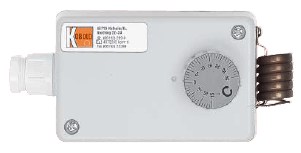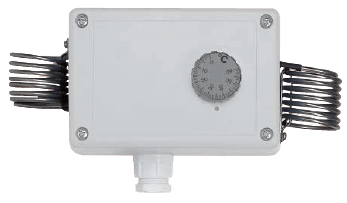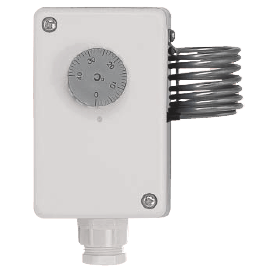 Images are representations only.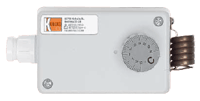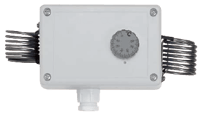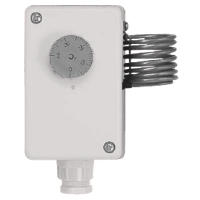 The room thermostats are fitted with liquid-filled helix probes made of copper or stainless steel that act as temperature dependent pressure probes. A change in temperature causes a pressure change in the probe, which is transferred to a switch by a bellows system or a diaphragm.

A compression spring acts as a counteracting force. The switching values are set by changing the initial stress of the compression spring with a setpoint spindle.
Specifications
Applications
Greenhouses
Monitoring & Control of Temperatures Indoors
Washing Bays, Exhibition Halls, Sports Centres & Industrial Buildings
Enclosure / Body Material
Hysteresis
1.5 ± 1 K
2-15 K Adjustable
Supply Voltage
15 A at 250 Vac
16 A at 250 Vac
24 - 250 Vac
4 A at 250 Vac Inductive
8 A at 250 Vac Inductive
Switch Type
Single-Pole, Floating Changeover Contact, Dust Proof
Temperature Range
-30° to 60° C (-22° to 140° F)