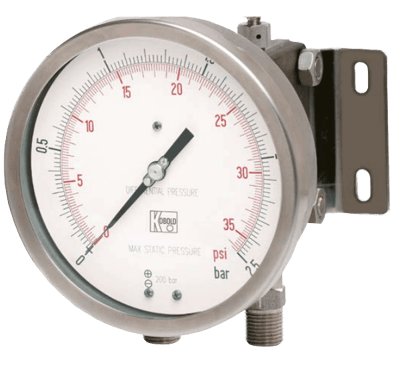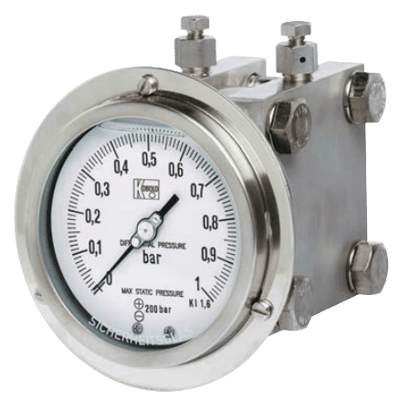 Images are representations only.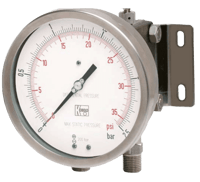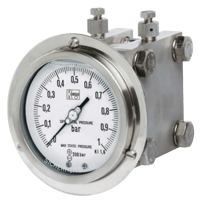 These instruments model MAN-U are used to check filter obstructions, pressure drops, flow rate differences, level, measurements and generally the difference between two pressures of equal or different circuits.

The measuring element is formed by two diaphragms, acting on the same movement. In this way the pointer senses only the difference between the two pressures corresponding respectively to upstream and downstream pressure of the circuit.
Specifications
Accuracy
Class 1.6 According to EN 837
Ambient Temperature Range
-25° to 65° C (-13° to 149° F)
Approvals & Certifications
Diaphragm Material
Monel 400 Nickel-Copper Alloy
Materials of Construction
316L Stainless Steel - Elastic Element
Aluminum - Dial & Pointer
Stainless Steel - Movement
Pressure Range
psi: 0 to 363 (kPa: 0 to 2,500, bar: 0 to 25)
Static Pressure
psi: 363 to 2,900 (kPa: 2,500 to 20,000, bar: 25 to 200)
Temperature Effect
Thermal Drift: ± 0.8 %/10° C (18° F)