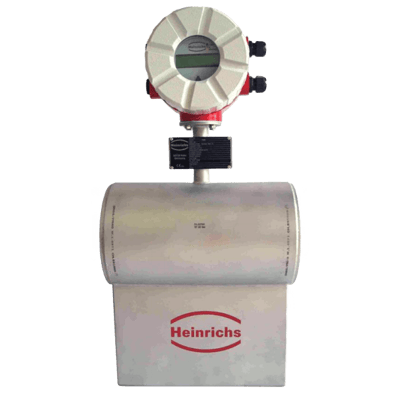 Images are representations only.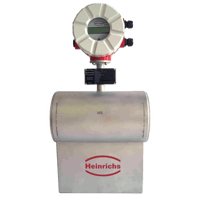 The TMR Series Mass Flow Meter utilizes the Coriolis principle of operation to measure mass flow. Density and temperature are simultaneously monitored and volumetric flow is additionally calculated with these parameters.

The TMR Series is available with a direct mounted transmitter or in a remote mounted configuration.
Specifications
Accuracy
± 0.1 % of Reading, ± Zero Point Stability up to TMR040
± 0.15 % of Reading, ± Zero Point Stability from TMR080
Ambient Temperature Range
-20° to 80° C (-4° to 176° F) - Special Version
-40° to 100° C (-40° to 212° F) - Remote Mounted Transmitter
Applications
Chemical & Petrochemical
Oil Industries
Approvals & Certifications
ASME B16.5
ASME Class 150, 300, 600 - Standard
DMT 01-ATEX-E 149 X
EN 1092
PED 97/23/EC
Communication
HART
Modbus RTU (RS-485)
PROFIBUS PA
Electrical Connectors
Junction Box
Plug Connection
Enclosure / Body Material
304 Stainless Steel
304L Stainless Steel up to TMR040
Environmental Protection
Intrinsically Safe - Sensor Circuits
IP65
IP68 (EN 60529)
NEMA 4X
NEMA 6
Flange Material
316L Stainless Steel
316Ti Stainless Steel
Flange Size - 1" (DN 25)
1" (DN 25) - 150# ASME
1" (DN 25) - 300# ASME
1" (DN 25) - 600# ASME
1" (DN 25) - PN 40
Flange Size - 1-1/2" (DN 40)
1-1/2" (DN 40) - 150# ASME
1-1/2" (DN 40) - 300# ASME
1-1/2" (DN 40) - 600# ASME
Flange Size - 2" (DN 50)
2" (DN 50) - 150# ASME
2" (DN 50) - 300# ASME
2" (DN 50) - 600# ASME
2" (DN 50) - PN 40
Flange Size - 2-1/2" (DN 65)
Flange Size - 3/4" (DN 20)
3/4" (DN 20) - 150# ASME
3/4" (DN 20) - 300# ASME
3/4" (DN 20) - 600# ASME
3/4" (DN 20) - PN 40
Flange Size - 4" (DN 100)
4" (DN 100) - 150# ASME
4" (DN 100) - 300# ASME
4" (DN 100) - 600# ASME
4" (DN 100) - PN 40
Input
200 mA
30 V
Active
Counter Reset - Input Binary
Materials of Construction
316L Stainless Steel - Flow Tubes, Splitter
316Ti Stainless Steel - Flow Tubes, Splitter
Mounting
Integrated
Remote Mounting
Nominal Pressure
psi: 580.2 (bar: 40, kPa: 4,000)
Output
30 V
4-20 mA
Galvanically Isolated
Optocoupler
Passive
Power Requirement
19-36 Vdc
24 Vac ± 20 %
90-265 Vac
Process Temperature
-40° to 260° C (-40° to 500° F)
RFI/EMI Effect
EMC-Directive 89/336/EEC
EN 61000-6-3: 2001 (Emissions Residential Environments), EN 61000-6-2: 1999 (Immunity for Industrial Environments)