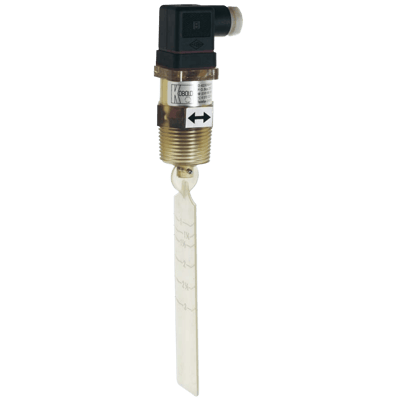 Images are representations only.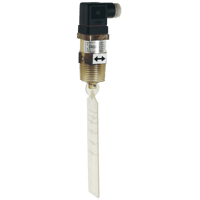 The flow monitor PPS is a flow monitor for nominal pipe sizes greater than NW 32. Fluid flow (regardless of direction) deflects the paddle and over an eccentric moves a magnet holder fitted to a permanent magnet.

The magnet actuates non-contacting a dry-reed switch embedded in the switching tube.

The paddle switch is available with N/O contact or N/C contact. The inlet and outlet pipe section should be approximately three times the nominal size of the piping.

The flow monitor can be fitted in a standard T piece or reducing pipe. Ideally the flow monitor should be fitted in horizontal piping.
Specifications
Applications
Dry Running Protection for Pumps
Monitoring Industrial Cooling-Air Circuits
Monitoring Lubricant Circuits
Pipe Fracture Monitoring
Prevention of Low Water Levels
Electrical Connectors
DIN 43650 Connector Socket
Electrical Contacts
Changeover Contact
N/C Contact
N/O Contact
Electrical Rating
Changeover Contact: 100 Vdc, 0.5 A, 5 W
N/C, N/O Contact: 230 Vac/dc, 2 A, 40 W/VA
Enclosure / Body Material
Maximum System Pressure
psi: 145 (bar: 10, kPa: 1,000)
Mounting Position
Horizontal - Pipe
Vertical - Paddle
Operating Pressure
psi: 145 (kPa: 1,000, bar: 10) - Maximum
Pipe Connection
1-1/2" Pipe (DN 40)
1-1/4" Pipe (DN 32)
2" Pipe (DN 50)
2-1/2" Pipe (DN 65)
3" Pipe (DN 80)