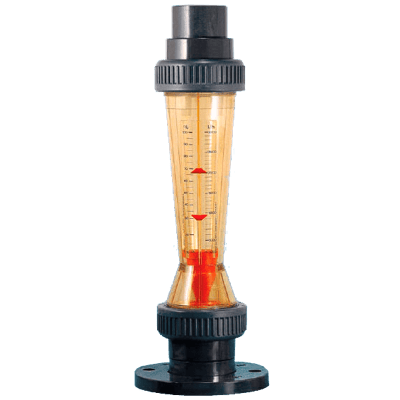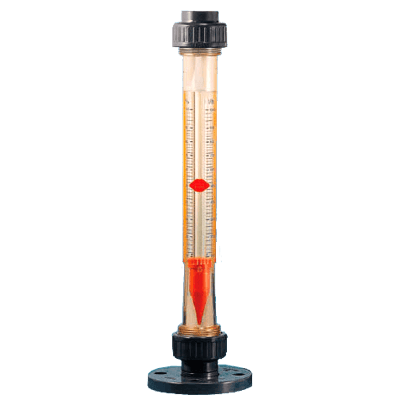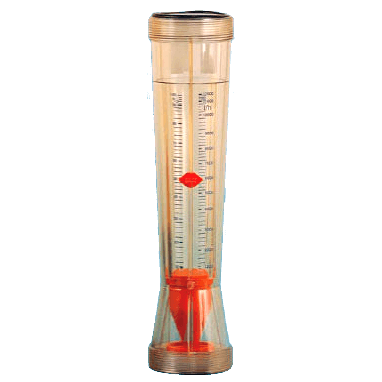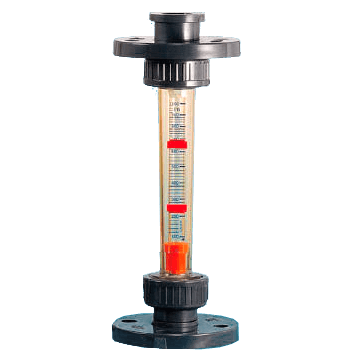 Images are representations only.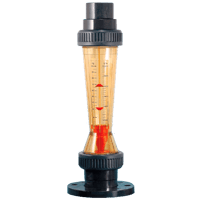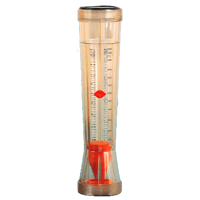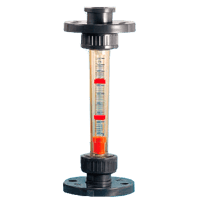 The KOBOLD Plastic Flow Meters of Model KSM are based on the float principle with the float moving freely without the greatest diameter of the float.

The standard flow meters are supplied with a scale for water (+20 °C), a percentage scale, O-rings, two setpoint indicators and a guide rail for accessories. The measuring tube is available in polysulfone (KSM-2...) for less aggressive media or in Trogamide (model KSM-1...) for simple water or air applications.

The materials are resistant to impact, bending and compressive stresses. Optional threaded fittings can be fitted on the external threads integrally extruded at the ends. The floats are supplied with integrated magnets for operation with a bistable reed contact.
Features
Rugged and Corrosion Resistant
Special Scales can be Attached
Guide Rails for Limit Switches (can also be Retrofitted, only Replacement of the Float is necessary)
Nominal Sizes, Measuring Range and Measuring Tube Material are all Marked on the Measuring Tube
Specifications
Ambient Temperature Range
Applications
Cooling Circuits
Plant Engineering
Water Treatment
BSP Connection
G 1" Female
G 1/2"
G 1/2" Female
G 1-1/2"
G 1-1/2" Female
G 2" Female
G 3-1/2"
Flow Rate
0.8 to 2,500 Nm³/hour to Air
15 to 60,000 L/hour to Water
Materials of Construction
316 Stainless Steel - Guide Rod
Polysulfone
PVDF - Guide Rod
Trogamide - T
Maximum System Pressure
psi: 232.1 (bar: 16, kPa: 1,600)
Power Requirement
0.5 A
10 W / 12 VA
230 Vac