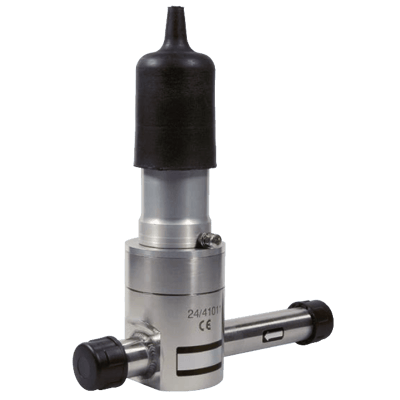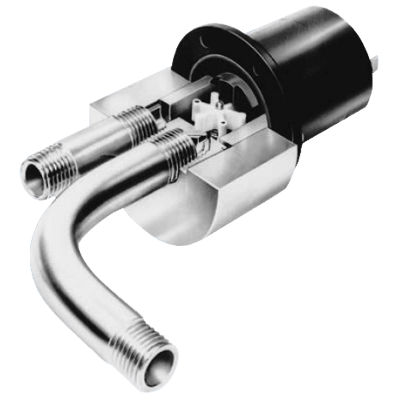 Images are representations only.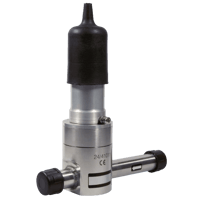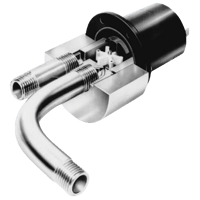 The sensor principle based on a Pelton water wheel is remarkable for its high reliability - proven over more than ten years of service.

This flowmeter is to be found in applications in a variety of plants, where they are mainly used for measuring of negligible volumetric flow rates of media such as fuels, distilled water, or hot greases.

The sensors satisfy almost all industrial requirements with temperature limits of 135° C and nominal pressures up to 345 bar (higher pressures upon request).

Only V4A Supra stainless steel (material no. 1.4571) is used for metallic parts. Swiss precision sapphire bearings ensure long service life and reliability.
Specifications
Accuracy
± 0.5 % of FSD for 0 - 10 % of Range
± 1.25 %
± 2 % of Actual Reading - 10 - 100 % of Range
Bearing Material
Sapphire - Rotating Vane Bearings
Titanium - Rotating Vane Bearings
BSP Connection
1/2" BSPT Male - Process Connection
1/4" BSPT Male - Process Connection
Cap Material
Rubber Cap - Version Electronic Housing
Enclosure / Body Material
Aluminum - Electronic Housing
Glass
Nylon
Titanium
Flow Rate
0.01 to 1,059.44 scfh (0.006 to 500 L/minute) for Liquids
Materials of Construction
Glass - Rotating Vane
Nylon - Rotating Vane
PFA - Rotating Vane
Maximum System Pressure
psi: 5,004 (kPa: 34,500, bar: 345)
O-Ring Material
Ethylene Propylene (EPR)
FPM
Kalrez
PTFE
Output
8-15 mA - Power Supply
Pulses
Repeatability
< ± 0.2 % at 90 % of Range
< ± 0.25 % at 90 % of Range
Shaft Material
Aluminum - Electronic Housing